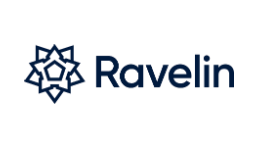 By accessing and using the Commerce Cloud XChange User Community Website in any way, you agree to and are bound by the 
terms of use
.

Ravelin provides a sophisticated combination of machine learning, rules engine and link analysis for e-commerce businesses. Backed by highly skilled support and analysis teams, Ravelin is for e-commerce businesses serious about stopping fraud and accepting more good transactions.
Reduce chargebacks
Ravelin uses industry leading machine learning models trained on vast numbers of transactions to provide highly accurate decisions straight away. The models learn based on your unique experience of fraud building over time an unbeatable first defence against fraud.
Spot fraud connections
Ravelin uses sophisticated and speedy graph networks to spot patterns and connections in your data. These connections highlight fraud rings, voucher abuse, device re-use, card-sharing and a host of illegal behaviour.
Stay in control with rules
Full-featured rules engine to implement company policies and work in tandem with the ML models to respond quickly to emerging threats. Ravelin predicts the impact of any rule on the transaction success so you deploy with confidence.
Unbeatable support
Technology works best when paired with great insight. Our analysis and investigations team will dove tail beautifully with your internal teams to spot trends, investigate anomalies and provide data to the business that drives real insight and change.
Ravelin is a sophisticated fraud prevention solution for e-commerce businesses that want to make smarter decisions
Ravelin's certified cartridge provides an integration for SalesForce Commerce Cloud storefront. The cartridge speeds and simplifies the integration process for the key requirements needed to insert an accurate fraud decision into a checkout flow.
Once you have a Ravelin account and have received API keys you can start to configure the product to work seamlessly within your checkout flow. There are a number of configuration options available.
When integrated you will receive recommendations based on a standard model which you can choose to act on or assess for accuracy. Ravelin's models quickly adapt and learn based on the data you send and no two Ravelin clients have the same models. In short your results will become more accurate over time as the machine learning models learn about your business and the fraud it faces. You can talk to our sales and integration teams about how this works.
Get Started
You will need a Ravelin account. To get this contact Ravelin at ravelin.com/contact or email sales@ravelin.com. Once you have access to Ravelin you will be able to download the cartridge. Ravelin's integration teams are available to assist with the integration of the cartridge, and will also assist with a fuller integration that gives access to the Ravelin dashboard.
Integration into a full-featured fraud product
Fully automated decisioning
All card data encrypted end to end. Ravelin fully PCI compliant 
All cards and multiple wallet types supported (incl Apple, Google and SamsungPay)
Zero impact on checkout speed or performance 
Fraud checks and be configured post or pre authorization 
Ravelin dashboard for full detail on all decisions 
Scales at peak with no performance lag 
Multiple additional fraud and payment services with little or no additional integration 
Dedicated Investigations team