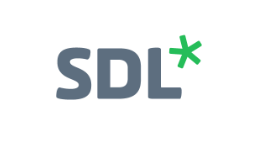 By accessing and using the Commerce Cloud XChange User Community Website in any way, you agree to and are bound by the 
terms of use
.
North America, Europe, Asia Pacific, Global
Content Management Systems
Translations
SDL enables its customers to engage worldwide audiences through the power of content. We deliver transformative business results to 78 of the top 100 global brands with software and service solutions that span the entire content chain. We simplify the translation process, making it easy to submit projects and receive completed translations to support your global content.

To produce content that engages individuals around the world, organizations need both linguistic insight and supporting technology. Our solutions integrate expert language services with language and content management technology platforms enhanced with sophisticated machine learning.
Make it easier to connect to your global audience by translating your Salesforce Commerce Cloud assets into your customer's language. Available as a Business Manager Cartridge, the SDL Translation Management integration is installed into the Salesforce Commerce Cloud Merchant Tools. Once installed, you can summit or manage your translation projects directly from within Commerce Cloud. Your Commerce Cloud assets from Product, Categories or Content Assets can all be selected for translation. 
A Business Manager Cartridge using controllers and pipelines
Create projects from Products, Categories or Content Assets
View a list of available categories and associated products
Choose project options, multiple languages and custom attributes
Dynamic search and filtering
Embedded project scoping, cost information and project authorization
Embedded project status tracking