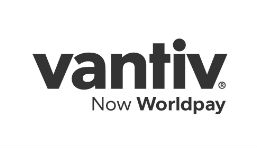 By accessing and using the Commerce Cloud XChange User Community Website in any way, you agree to and are bound by the 
terms of use
.

North America, Europe, Asia Pacific, Global
Vantiv delivers efficient core processing and relevant value-added solutions that help merchants drive lasting and profitable customer relationships. As a leading authority in payment processing, we offer intelligent solutions that help contain costs, generate revenue, and manage risk. Our clients are industry leaders in digital commerce, representing market segments including Internet retail, online services, digital content, and payment facilitators. We provide comprehensive solutions tailored to fit the unique needs of one-time ticket and recurring payment options for merchants' customers, donors, or members.
The Vantiv/Salesforce Commerce Cloud integration will give eCommerce merchants access to best-in-class payments processing, including credit, debit, and alternative payment types (eCheck, PayPal, and Bill Me Later). Our integration eliminates traditional payment gateways, and gives merchants access to fraud tools where applicable. In addition, clients receive the best in real-time reporting, funding, and risk management.
Manage interchange
Reduce chargebacks
Eliminate gateway charges
Eliminate line charges
Simplify connectivity
Reduce error rates
Eliminate gateways and other unnecessary and costly intermediaries
Reduce declined authorizations
Improve re-authorization success rates
Lower refund percentages
Increase adoption of alternative payments
Accept international payments