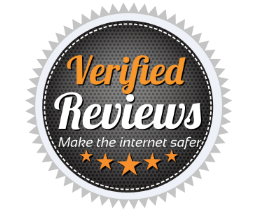 By accessing and using the Commerce Cloud XChange User Community Website in any way, you agree to and are bound by the 
terms of use
.

North America
Europe
Asia Pacific
Global
Verified Reviews is a trusted third party specialised in UGC features : customers reviews, Q/A module and NPS form. It is known that 85% of internet users admitted to consulting. customers' reviews before buying online, a number nearly identical from US to EU. Among them, 73 to 79% take these reviews like personal recommendations. Consumers also see all the canals as complementary rathen than independent. They look for information online while they are in a store and vice versa, they can try and compare products in store after they had found them online. It is important then to start using the UGC as a major asset in your cross-canal and marketing strategies. 
If reviews became such a unmistakable tool, it's because it helps you on several marketing levers while it fulfills the consumers expectations : more active than ever on the web, they have an increasing need of reliable and varied information. Among the levers on which reviews can have influence, you can find of course the SEO and SEM visibility thanks to our partnership with Google but you will also gain more control over your e-reputation and your conversion funnel. After the purchase, reviews can play a key role in your relationship with your customers by creating loyalty and identifying unhapyy customers that you will be able to win back. Reviews is also about collecting data on your staff, your products, your service providers. You will be able to use it to take strategic decisions and get your team involved in the success of your business. 
Today, we are able to deliver an efficient and innovative technology for the collection of website reviews (online purchase experience), product reviews but also shop reviews (offline purchase experience). We can therefore request the reviews of clients coming from all your points of sale and then boost both offline and online SEO and SEM visibility. We also cross a new step in UGC with our Q/A module. Q/A is a powerful way to reassure the visitors by providing efficent and dynamic information. It also create contents on your products pages that optimise your SEO.
Over the years, we developed many key partnerships to provide the best services and allow your reviews to be as visible as possible : Adwords, PLA, Google my Business, Pages Jaunes (only in France), Verified reviews certificate... We also add new features like reportings, statistics and verbatim analysis to come closer to the needs of our clients. Working with us in the guarantee to work with an evolutive technology that can be tailored to the goals you want to achieve. You will also benefit from our powerful label, easy identifiable by users, to quickly get an important volume of reviews.
Merchant and product reviews
Collection, moderation and publication of consumers reviews
Offline and online reviews
10 languages available
Attract new visitors
Increase your sales from 5 to 25%
Maximize your SEO with product reviews
Get your Seller Ratings Stars to increase dramatically your Adwords campaigns CTR
Display Rich Snippets under your category & products URLs on Google
Control your e-reputation
Retain your customers