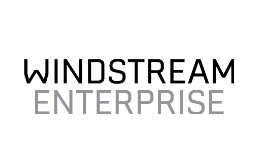 By accessing and using the Commerce Cloud XChange User Community Website in any way, you agree to and are bound by the 
terms of use
.
Today, every company is in the technology business; whether they want to be or not. This puts pressure on IT leaders to deliver solutions to solve complex new strategic challenges, and even more pressure on their networks. At Windstream Enterprise, we saw these challenges as opportunities. So WE made it our business to deliver the responsiveness and agility that digital transformation demands from your business. With a range of innovative network, communications and collaboration solutions optimized and secured for a cloud centric, anytime/anywhere world. Windstream Enterprise services are delivered over multiple network platforms including a nationwide IP network, our proprietary cloud core architecture and on a local and long-haul fiber network spanning approximately 150,000 miles. A different kind of network from a different kind of provider.

Our advanced network communications and technology solutions span the U.S. territory. WE provide data networking, core transport, security, unified communications and managed services to mid-market, enterprise and wholesale customers. These services include CloudConnect, which provides high-speed private and public connectivity to SalesForce.com (Salesforce Express Connect) Amazon Web Services and other CSPs. WE also offer SD-WAN, Ethernet services,  Wavelength services for large deployments, OfficeSuite (our flagship UCaaS and CCaaS solution), Managed Network Security, DDoS mitigation and a wide range of PCI compliance solutions.
Windstream Enterprise is a cloud optimized carrier who can provide always-on connectivity to mission critical cloud based applications. By can enusre that Salesforce Commerce Cloud applications are always available, reliable and properly prioritized on your network.

Windstream Cloud Connect provides highly secure, performance-optimized virtual and dedicated private access to major third party public and private cloud providers (CSPs) including Salesforce.com (Salesforce Express Connect) and AWS Direct Connect and many other cloud service providers.
Integration to leading ESPs and activation platforms, including Salesforce Marketing Cloud, Oracle Marketing Cloud, IBM Marketing Cloud, Facebook, etc.
Predictive Capabilities, such as predicted revenue, gender, and predictive order information, such as category repurchasing
Replenishment Automation for B2B and B2C consumable goods
Predictive Category Repurchasing for B2B and B2C companies with non-consumable goods 
Omnichannel marketing capabilities, including direct integration to Facebook Custom Audiences
Customer Retention campaigns, such as predictive win-back and post purchase series
Predictive Analytics, including user-friendly data, data science at the Marketer's fingertips
3+ years of historical and going-forward data analyzed and pushed into ESPs
Professional services with expertise in 19+ ESPs to support Cartridge and campaigns
Industry's only WARP10™ process for integration, which received an 8.9 CSAT for 2017