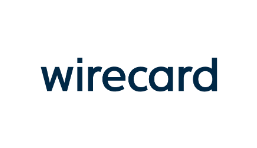 By accessing and using the Commerce Cloud XChange User Community Website in any way, you agree to and are bound by the 
terms of use
.


Wirecard (GER:WDI) is one of the world's fastest growing digital platforms in the area of financial commerce. We provide both business customers and consumers with a constantly expanding ecosystem of real-time value-added services built around innovative digital payments by using an integrated B2B2C approach. This ecosystem concentrates on the areas of payment & risk, retail & transaction banking, loyalty & couponing, data analytics & conversion rate enhancement across all sales channels (online, mobile, ePOS). Wirecard operates regulated financial institutions in several key markets and holds issuing and acquiring licenses from all major payment and card networks.
Wirecard AG is listed on the Frankfurt Stock Exchange (DAX and TecDAX, ISIN DE0007472060). Visit us at www.wirecard.com and follow us on Twitter @wirecard and Facebook @wirecardgroup.
Wirecard Salesforce Commerce Cloud Cartridge you get far more than a payment system – you get a complete payment package that you can integrate quickly and easily into your shop system. All the main payment methods as well as the latest international payment types are supported. They run dynamically in the checkout process and with the greatest ease of use. At the same time, Wirecard payment offers the highest security standards. You are able to use this cartridge free-of-charge to add payment functionality to your online shop. This cartridge requires only PCI SAQ A certification for credit card payments which you may achieve very easily. This cartridge is developed and offered as open source on GitHub. This means you are able to use it free-of-charge, have full access to the source code and are able to do forks, raise issues or do contributions.
Available payment methods are Credit Card, PayPal, SEPA Direct Debit and Sofort.
You are able to test the features and functionality via pre-configured test accounts for each payment method. For going live you need your personal credentials which you receive from Wirecard after concluding a corresponding contract. Please contact 
shop-systems-support@wirecard.com
.
Credit card payments based on a seamless integration via Seamless Payment Page, so that your consumers have a perfectly integrated payment experience in your online shop.
All our shop extensions require only PCI DSS SAQ A, which is the easiest possible PCI SAQ level, so that you do not need to hassle with PCI related details.
All alternative payment methods are integrated via REST API of our Wirecard Payment Gateway to offer all features and flexibility in integration for each payment method.
All payment methods are integrated individually which enables you to configure them separately to your specific demand.
Post-processing operations (like capture, refund or cancel) for each payment method are directly supported in the back-end of the shop system, so that your transactions within Wirecard are synchronized to the orders in your online shop.
Integration of a live-chat with our support team within the configuration of the shop extension and offered features and payment methods, so that you get a quick and interactive help when and where you need it.
Integration to Wirecard Risk Management, so that you are able to use risk and fraud tools to reduce fraudulent transactions in your online shop.
Merchant documentation: salesforce.wirecard.com
Open Source Development: https://github.com/wirecard/salesforce-ee