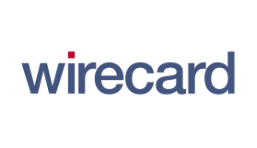 By accessing and using the Commerce Cloud XChange User Community Website in any way, you agree to and are bound by the 
terms of use
.

Wirecard AG is one of the world's leading independent providers of outsourcing and white label solutions for electronic payment transactions. The Wirecard Group has been supporting companies in accepting electronic payments from all sales channels. A global multi-channel platform bundles international payment acceptances and methods, supplemented by fraud prevention solutions. When it comes to issuing their own payment instruments in the form of cards or mobile payment solutions, Wirecard provides companies with an end-to-end infrastructure, including the requisite licenses for card and account products.
Wirecard AG is listed on the Frankfurt Securities Exchange (TecDAX, ISIN DE0007472060, WDI).
Wirecard Checkout Plugin For Demandware
This app gives online merchants the opportunity to easily integrate Wirecard's PCI DSS compliant payment page into the demandware platform. It provides functionality for processing online transactions. Supported payment methods are: credit & debit cards (including 3Dsecure), sofortueberweisung, eps Online Ueberweisung, Paypal and iDEAL. Further payment methods will be added upon request. Merchant benefit from the "single source service" of Wirecard Group – Wirecard Bank being a part of it, bank services (including credit card acceptance and bank accounts) are provided from one contractual partner. With the cartridge, merchants also gain access to Wirecard's highly effective and proven risk management tools that effectively reduce fraud and other risks without getting in the way of "good business" and negatively impacting overall sales.
Wirecard provides further Integration Options - amongst them a webservice. Partners and merchants interested in this solution shall please contact berit.willenbockel@wirecard.com in order to receive further Information and specifications. webservice/ API Integration is currently not avaivable via the Standard Wirecard cartridge.
PSP: Processing of payment transactions for credit & debit cards (incl 3D Secure) as well as sofortueberweisung, eps Online Ueberweisung, Paypal and iDEAL.
Banking: Acquiring services for all major credit & debits card brands (VISA, MasterCard, Maestro, AmEX, Diners/ Discover, JCB) and collecting services for sofortueberweisung, eps Online Ueberweisung and iDEAL
Fraud Prevention Services.
Multi-currency: 120 transaction currencies and 18 settlement currencies.
Multi-language: Wirecard Checkout Page is available in 28 languages.