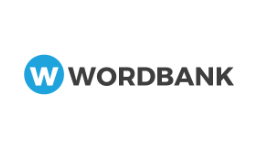 By accessing and using the Commerce Cloud XChange User Community Website in any way, you agree to and are bound by the 
terms of use
.
As a marketing localization agency, Wordbank is uniquely positioned to help global commerce companies drive revenue from international markets. We combine cutting edge localization services with technical know-how and digital marketing expertise, to deliver localized copy that drives sales. We don't just translate. We get behind your words to make sure they're as compelling globally as they are locally. Our talented linguists have what it takes to produce commerce content we know will convert. Our digital marketers have what it takes to ensure that your content can be found. Last year we delivered results-driven informational and creative content in more than 90 languages, in over 50 markets. 
Focused on innovative ways to leverage technology, developing a Commerce Cloud cartridge was a natural evolution for Wordbank. Automated workflows support our people, and free us up to do what we do best - getting global commerce right for our clients from translation, to optimization and conversion.
Our cartridge enables you to connect your Commerce Cloud site directly to Wordflow, our translation management system. You can send content for translation either on a scheduled or on-demand basis, and let the cartridge find all new and updated content automatically. Localization requests are validated, localized via our world-class language delivery system (designed specifically for marketing communications), and delivered back directly to your Commerce Cloud environment.
Unique to our cartridge is the ability for you to update any product details – including existing translated content – while we're working on the translations. This gives you full control when it comes to merging in changes, both on a global and per-market level.
Scheduled or on-demand translation using the Commerce Cloud interface
Export and import of catalog content
Automatic handling of custom attributes
Automated change detection for updates
Translation memory/glossary integration to improve quality, reduce cost, and shorten turnaround times
Integration with our client portal for job tracking, quoting and reporting features.
No cartridge subscription fees