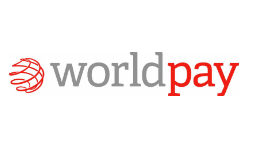 By accessing and using the Commerce Cloud XChange User Community Website in any way, you agree to and are bound by the 
terms of use
.
North America
Europe
Asia Pacific
Global
Worldpay is a leading global provider of payment and risk services, processing millions of transactions every day. We provide an end-to-end service including card acquiring, treasury, gateway, alternative payments and risk management, all of which can be accessed through a single integration.As leaders in payment processing, our focus is helping clients accept payments from all over the world and increase customer conversions.Offer shoppers fast, secure and seamless checkout experience with Apple Pay. Now available with our global payments integration. For more information, visit our Commerce Cloud integration page at www.worldpay.com/global/partners/directory/demandware.
 
Commerce Cloud clients can now implement Apple Pay for the web. With a simple configuration you can benefit from higher mobile conversion, improved security on every transaction, and out of the box functionality that reduce development time and cost. 
The Certified Worldpay cartridge provides a seamless extension to the Salesforce Commerce Cloud storefront, enabling out of the box access to market leading Worldpay payment services. The integration enables retailers to implement their global payment strategy in a secure, compliant and unified approach.       
 
The extensive Worldpay cartridge helps reduce complexity with one scalable payment integration. It provides maximum global reach, and a modular framework  with default functionality that helps businesses launch into new markets quickly and effectively. The cartridge will save valuable time and project costs, having the top 17 most popular alternative payment methods pre-integrated (including Alipay, ChinaUnionPay, iDEAL, PayPal, Boleto), with access to 200 more methods. Payment processing capabilities in 120 different currencies with a choice of 14 settlement currencies. Businesses are able to process more successful transactions to reduce lost revenue, with powerful fraud tools included, and reduce operational complexity with all fraud screening and payment information directly reported in Commerce Cloud.  The integration supports the controller framework and offers the most flexible and customisable payment interface to enhance user experience.
Default integrations to top 17 global alternative payment methods including: PayPal, Alipay, iDeal, Sofort, China Unionpay, Boleto and Poli.
Access to over 200 global alternative payment types
Flexible payment page integrations: Client side encryption, iframe, lightbox, redirect
Cross channel tokenisation 
Dynamic 3D Secure to customise user experience across devices
Market leading fraud screening (RiskGuardian™) integrated to Commerce Cloud's back office
Omni channel capabilities: support for tablet selling, ecomm, MOTO, responsive
Increase transaction acceptance with pre built enhanced decline codes
Support for Controller framework
Payment optimisation and benchmarking