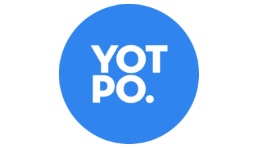 By accessing and using the Commerce Cloud XChange User Community Website in any way, you agree to and are bound by the 
terms of use
.
North America, Europe, Global
Marketing/Email Marketing,
Ratings & Reviews
Yotpo Quick Launch Solution
Yotpo is an eCommerce marketing platform with integrated solutions for reviews, visual UGC, loyalty programs and referrals. We help brands drive growth by creating consistent, captivating customer experiences, from acquisition to retention. A crucial part of commerce stacks for forward-thinking brands like Away Travel, THINX, and Steve Madden, Yotpo enables a consistent buyer journey by aggregating data and content onto a single, AI-driven platform. We're integrated into the tech you and your customers use every day, from Google and Instagram to the leading eCommerce platforms and ESPs. A Forbes Cloud 100 company, Yotpo has raised $101+ million in funding and employs more than 400 people globally.
Yotpo's LINK Cartridge is certified as an official Quick Launch solution, giving merchants access to key Yotpo's features for their Salesforce Commerce storefront via the most high-quality, reliable and cost-effective integration.
Following a simple implementation, Yotpo will automatically inject our Javascript and widget HTML snippets into product and category pages - easily enabling key features including our Product Reviews Widget, Star Rating Widgets and Automatic Review Request Emails. To start collecting powerful reviews, ratings and visual UGC, SFCC order data will be seamlessly synced to Yotpo via scheduled API calls. Merchants can then manage Yotpo account configurations from directly within the SF Business manager, ensuring maximum efficiency and control.
The power of user-generated content doesn't stop there. Merchants using Yotpo have access to a variety of high-converting widgets including Q&A, Visual UGC and more, that can easily be added to SFCC storefront templates.
Our dedicated team of experts will provide tailored service to help SFCC customers implement and optimize the most impactful solutions for their brand.
Customer Reviews - Generate reviews with a single frictionless request designed to maximize response rates.
Rewards & Referrals - Custom-designed programs tailored to match your brand and deployed seamlessly throughout the customer journey.
Visual UGC- Beautifully combine customer photos and reviews with customizable display options that engage customers and enhance your brand.
SEO - Yotpo comes with Google Seller Ratings, Product Listing Ads, Rich Snippets, and In-Line
SEO to maximize your presence in search results.
Insights - Use machine learning to analyze your reviews and gain insight into what matters most to your customers.
On-site widgets - Build trust and increase sales by showcasing product reviews, ratings, and photos at key conversion points across your site.
Social marketing - Turn reviews and photos into high-converting Facebook Dynamic Ads, and Instagram ads that blend into shoppers' newsfeeds.
Customization - All Yotpo deployments, whether emails or even review questions themselves, can be completely customized to your brand.
Import Reviews - Yotpo makes it easy to import all your old reviews when you activate our integration.
Moderation - Moderate customer comments, Q&A, and more from within your Salesforce admin
Search integration - Get star reviews on your Product Listing Ads and Google Seller Ratings