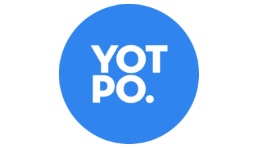 By accessing and using the Commerce Cloud XChange User Community Website in any way, you agree to and are bound by the 
terms of use
.
North America
Europe
Asia Pacific
Global
Loyalty and Gifting
Ratings and Reviews
Yotpo is an eCommerce Engangement Cloud with advanced solutions for reviews, visual marketing, loyalty & referrals.
Yotpo's suite of integrated software solutions includes Customer Reviews, Visual UGC Marketing, Loyalty, Referrals, and Insights. With Yotpo, eCommerce brands can effectively leverage social proof to build trust throughout the customer journey to increase sales, cultivate a community of loyal advocates to increase lifetime value and word-of-mouth, and make better business decisions based on customer feedback. Yotpo proudly serves thousands of brands including Away Travel, Glossier, and MVMT. An official partner of Google and Facebook, Yotpo has raised $101 million in funding and employs over 300 employees globally.
The Yotpo integration is optimized for Commerce Cloud technology, with quick implementation and full functionality within weeks. After a short set-up period, users can enrich data on contacts in salesforce with all UGC activity, giving a 360° view of customer actions. Yotpo's integration with SFCC also provides a 'review-to-case' capability, which opens a case inside Salesforce whenever a customer takes a UGC action. Users have the ability to moderate reviews, customer Q&A, and comments from inside Salesforce.
Yotpo is an officially certified partner of Salesforce's new Storefront Reference Architecture, ensuring a seamless mobile commerce experience and empowering Commerce Cloud clients to innovate faster on the platform. 
Customer Reviews - Generate reviews with a single frictionless request designed to maximize response rates.
Loyalty & Referrals - Custom-designed programs tailored to match your brand and deployed seamlessly throughout the customer journey.
Visual Marketing Suite - Beautifully combine customer photos and reviews with customizable display options that engage customers and enhance your brand.
SEO - Yotpo comes with Google Seller Ratings, Product Listing Ads, Rich Snippets, and In-Line SEO to maximize your presence in search results.
Insights - Use machine learning to analyze your reviews and gain insight into what matters most to your customers.
On-site widgets - Build trust and increase sales by showcasing product reviews, ratings, and photos at key conversion points across your site.
Social marketing - Turn reviews and photos into high-converting Facebook Dynamic Ads, and Instagram ads that blend into shoppers' newsfeeds.
Customization - All Yotpo deployments, whether emails or even review questions themselves, can be completely customized to your brand.
Import Reviews - Yotpo makes it easy to import all your old reviews when you activate our integration.
Moderation - Moderate customer comments, Q&A, and more from within your Salesforce admin.
Search integration - Get star reviews on your Product Listing Ads and Google Seller Ratings