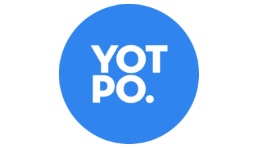 By accessing and using the Commerce Cloud XChange User Community Website in any way, you agree to and are bound by the 
terms of use
.
North America
Europe
Asia Pacific
Global
Marketing/Email Marketing
Ratings and Reviews
Yotpo is the industry leader in user-generated content technology. Our proprietary in-mail review form lets your customers leave reviews from within their inbox, earning you the highest purchase-to-review conversion rate possible.
But reviews are just the beginning. Yotpo's marketing, retention and SEO tools keep you at the top of customers' minds and search results, ensuring that your business is maximizing traffic and sales. Furthermore, Yotpo is completely customizable, so all of the tools feel like an organic part of your brand's experience. Yotpo is also pioneering innovation in the reviews space. We are the only reviews solution with a Facebook partnership that lets you turn your best reviews into high-performing Facebook Ads. Yotpo is also the the only reviews software with a seamless HubSpot integration. And we are constantly building more tools and features to stay ahead of the curve in the reviews space.
The Yotpo integration is optimized for the Salesforce Commerce Cloud technology, with quick implementation and full functionality within weeks. After a short set-up period, users can immediately start collecting reviews and see an immediate improvement in review generation, SEO results, on-site conversion and customer retention.
All Commerce Cloud clients are assigned a dedicated Enterprise Customer Success team to ensure the account is set up quickly and optimized completely. Yotpo's Commerce Cloud integration offers the shortest implementation time, with most businesses up and running within two weeks.
Review Generation - Our In-mail technology lets customers leave reviews from right within their inbox.
Customization - All Yotpo deployments, whether emails or even review questions themselves, can be completely customized to your brand.
Q&A and Commenting - Yotpo comes with Q&A and commenting features to engage shoppers and generate more content.
SEO - Yotpo comes with Google Seller Ratings, Product Listing Ads, Rich Snippets, and In-Line SEO to maximize your presence in search results.
Analytics - Yotpo's deep tracking abilities and sleek analytics dashboard let you easily and accurately measure Yotpo's ROI.
Smart Promotion - Yotpo's emails and widgets promote the right products at the right time to encourage repeat purchasing.
Moderation - Our moderation settings make it easy publish the relevant user-generated content without wasting time.
Import Reviews - Yotpo makes it easy to import all your old reviews when you activate our integration.