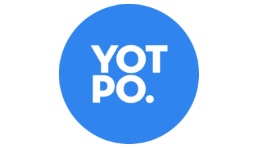 By accessing and using the Commerce Cloud XChange User Community Website in any way, you agree to and are bound by the 
terms of use
.
Loyalty and Gifting
Marketing/Email Marketing
Yotpo, the leading eCommerce marketing platform, helps thousands of forward-thinking brands like Rebecca Minkoff, MVMT, Bob's Discount Furniture, and Steve Madden accelerate direct-to-consumer growth. Our single-platform approach integrates data-driven solutions for reviews, visual UGC, loyalty, referrals, and more. Brands with Yotpo are empowered to create smarter, higher-converting experiences that spark and sustain customer relationships. We integrate with the tools you use every day, including Google, Instagram, top eCommerce platforms, and the rest of your tech stack. Yotpo is a Forbes Cloud 100 company with offices in New York, London, Boston, and Tel Aviv.
Yotpo has built a deep integration with the SFCC platform to allow brands to launch innovative and highly tailored rewards and referral programs that create lasting customer advocacy and brand loyalty.
Our cartridge is built with the same advanced degree of flexibility you leverage for your SFCC store. Our deployments are highly customizable both visually and functionally based on your brand and your business objectives. Brands can create a program using the specific incentives, tiers, and redemption options that make the most sense for their business and their customers and create cohesive and engaging experiences throughout the customer journey.
Swell integrates with SFCC stores upon install. Our team of experts will work to fully understand your business and help you launch and manage the right campaigns and incentives for your brand and your goals. With our javascript SDK and thorough API, brands can efficiently deploy loyalty and referral programs with a carefully crafted on-site experience that maximizes engagement and overall program adoption.
Loyalty Programs - Run targeted programs designed to promote valuable customer behaviors, increase engagement, and strengthen the customer-brand relationship. 
Referral Marketing - Launch a referral program to promote customer advocacy and supercharge your acquisition strategy. 
VIP Tier Programs - Create exclusive VIP tiers that motivate customers to make that next purchase or referral to reach the next level with your brand. 
Optimized Point-Redemption - Allow customers to redeem points for discounts directly at checkout without interrupting their purchasing flow. 
Multichannel Referrals - Encourage customers to refer their friends at high-impact times, including post-purchase, and after they've left a review. 
Email Marketing Integrations - Yotpo integrates with top email marketing providers allowing brands to include loyalty program data in their email strategy. 
Customization - Build a program that is completely on-brand, both strategically and in terms of on-site UI. 
Customer Success and Strategy - Work with a dedicated loyalty program strategist to help you launch the most successful loyalty and referral programs. 
Customer Segmentation - Explore your customer base using on different points of program interaction and take action on high-impact groups of customers. 
Program Performance and Analytics - See a complete breakdown of program analytics from purchasing behavior to program engagement and progression through VIP tiers.