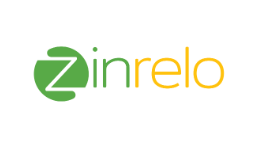 By accessing and using the Commerce Cloud XChange User Community Website in any way, you agree to and are bound by the 
terms of use
.

Marketing and Email Marketing
Loyalty and Gifting
Zinrelo (formerly ShopSocially) is a modern-day, enterprise-grade loyalty rewards program that boosts per-customer revenue by 2.4 times and repeat purchases by 80% by creating fiercely loyal customers through 360-degree customer engagement. It rewards customers for all forms of engagements including purchases, social advocacy, reviews, sign-ups, referrals, photo sharing and more. It is fully customizable and is easy to deploy.  Zinrelo offers powerful business rules engine that can help you build sophisticated reward scenarios that maximizes user engagement.
Zinrelo loyalty rewards program supports omni-channel interactions including desktop web, mobile web, mobile apps and in-store engagements. A mobile SDK is available to integrate the loyalty rewards program in your Android or iOS app. Zinrelo offers a fully customizable end-user dashboard and admin console for enhanced flexibility. The program comes pre-configured with the right features for most businesses. It also offers full configurability for businesses that require a custom solution. Some additional features include flexible redemption options, ROI-based reporting, easy integration, in-line notifications, powerful API access, loyalty tiers & much more.
Predator Nutrition Case Study
Strategies for Promoting your Loyalty Program
Top 10 Benefits from Loyalty Rewards Program
Loyalty Rewards Program - Best Practices Guide by Zinrelo
The Zinrelo loyalty program can be easily integrated into the website, brick-and-mortar store and the mobile app. The website integration is optimized for Salesforce Commerce Cloud, with quick implementation and full functionality within hours. The cartridge seamlessly integrates with your Demandware store to provide the Zinrelo loyalty program via an asynchronously loaded Javascript snippet. The cartridge handles everything from user authentication and loyalty dashboard display to purchase order and referral tracking. The integration cartridge allows logged-in customers to participate in a loyalty rewards program and see reward balances, view loyalty-related activity, redeem rewards, refer friends, and more on every page.
The program can be customized with standard CSS to match your brand's look and feel with minimal development. The program can be integrated seamlessly on the website to create an amazing customer experience. Continuous software improvements ensure that apps always work beautifully, while robust reporting continuously gives you the feedback of your program. Our dedicated Customer Success Manager will assist for strategy and implementation of the program.
360 degree engagement - Engage your customers deeply with your brand. Award points for not just for purchases but also for a variety of activities including social advocacy, reviews, account creation, email signups, birthdays, user inactivity, customer referrals, and more.
Powerful business rules engine - Enables brands to change points mechanisms on the fly and offer promotions on special days, weekends or for a special category of product
Omni-channel support - Can be deployed seamlessly across desktop web, mobile web, mobile apps and brick-and-mortar store environments. A mobile SDK is available to integrate the loyalty rewards program in your Android or iOS app.
ROI driven program - Zinrelo's result-driven program helps brands increase repeat sales and boost per-customer revenue through 360-degree engagement. One of our customers, Predator Nutrition, an online sports nutrition brand in the U.K., achieved a 33 percent increase in average order value using Zinrelo's loyalty program
Quick deployment - Hassle-free and easy to deploy loyalty porgram. Within a few minutes, brands can launch their loyalty program and start rewarding points to customers for various activities.  
API Access for Unlimited Customization - Loyalty rewards program can be seamlessly embedded within your business processes completely via APIs. All loyalty interactions including activities, rewards, tiers, redemptions, and account creation can be handled programmatically via API.
Mobile SDK - A powerful mobile SDK enables you to embed the loyalty rewards program natively into your Android or iOS app.
Receipt Scanning for Brands - Brands can connect with their customers directly, regardless of where they buy the product.
Custom email notifictaions - Automated, trigger based loyalty notifications to boost participation. Customize email notifications for various triggers such as points earned, new tier reached, approaching new tier, new redemption, points expiration and more.
Highly scalable platform - Zinrelo loyalty stack has been architected to handle millions of customers and currently serves billions of hits per year with 99.99999% availability. Hot patching is used for upgrades and fixes to guarantee zero downtime. An edge-network is enabled to ensure the fastest delivery of content in any geography.