What to Look for When Purchasing Invoicing Software

By Danny Wong
Between the sales process involved in earning client accounts and the work required to fulfill each, companies are constantly in motion, and there is always an important task to be completed. While administrative tasks such as accounts payable and receivable don't get the same attention as advertising campaigns and new product launches, they are no less vital to the health of the organization. Indeed, companies must have a proper setup in place to create, track, and manage invoices, or else salespeople send incorrect invoices or finance teams have trouble properly identifying unpaid accounts.
Invoicing is a necessity for all businesses, from startups making their first sales to enterprises crossing profit thresholds that leave stockholders cheering. To streamline invoice sends and payment collection, companies should abandon manual processes and opt for an invoice software to help them save time, improve their cash flow, minimize errors, and stay organized financially.
Below are nine important features finance and IT teams should look for when purchasing invoice software. Accompanying each are explanations of the various benefits to organizations and the tasks invoice management systems should be able to handle.

1. Customizable Efficiency
An invoice is a tool derived from a customer's contract, showing what the customer bought. It must be created quickly, accurately, and individually for each customer. It should be based on invoice templates that can be customized for your company's particular look and feel, with standard features which often include:
Invoice number

Invoice date

Item descriptions

Item prices

Shipping and handling charges

Sales tax

Total amount payable

Remit to address

Payment terms and early payment discount terms (if any)

Method of payment
The best invoice software minimizes the margin of error, as it calculates the line item and overall total amounts owed. Also, look for an invoice solution that can calculate sales tax as needed to ensure billing compliance wherever your customers are based and where your business operates. This software should automate as much of the invoicing process as possible, eliminating manual input, speeding up payment collection, and helping your finance team monitor margins.
When you implement the right invoice platform for your business, your team will easily save dozens of hours a month due to all the automated features.
Check to see if your preferred invoice software integrates with all your other tech solutions, such as your CRM platform, accounting software, ERP, commissions tools, and more. That way, when customers update their billing address or contact information, your invoices automatically update to reflect those changes. When it comes time to reconcile your financial statements, your invoices can feed data back to your dedicated accounting system. Additionally, if a customer opts for a different service package, then the invoices you send will only charge them for their selected plan.
When your various platforms communicate with each other, you increase data accuracy, which can lead to smarter business decisions and better customer service. It additionally gives your company a 360-degree view of each customer, including which products they use, their payment terms and processes, their payment history, quotes in progress, suggestions for other products, and more.
Before business systems integrated, one clear, coherent picture of customers and their history was difficult or impossible to see. Now, not only do cross-selling suggestions automatically populate, but individual and big-picture customer trends help companies get to know their customers better.

3. Automated Dunning Process
Most of the time, bills go overdue when clients simply forget to remit payment. Instead of placing the burden and expectation on customers to remember to pay their invoices, use an invoice management solution that will trigger due soon and overdue reminders. A Dunning process supported by your invoice software takes more of the menial, time-consuming tasks off your team's plate.
Find an invoice management tool that will strategically send customers a follow-up email days before an invoice is due and repeat prompts before it becomes past due. This helps minimize late or missed payments and ensures your accounts receivable team won't have to spend valuable time notifying customers about delinquent payments. 
Many invoices get buried in customer inboxes and a frequent follow-up cadence ensures your invoice eventually gets noticed and resolved.
4. Support for Multiple Revenue Types
In the search for the perfect invoice software, make sure the one you choose also supports invoicing of multiple revenue types. For example, in the software industry, companies are adopting the software as a service (SaaS) model, and Gartner predicts that by 2020, all new entrants and 80% of established vendors will offer a subscription-based business model.
Invoice software must be powerful enough to manage and automate a number of different payment models, including:
One-time purchases 

Recurring purchases 

Evergreen subscriptions

Billing schedules tied to specific products

Usage summaries
Additionally, seek out an invoice tool that allows customers to make payments against posted invoices, as well as one that offers hold billing. Software that gives your finance department a variety of invoicing options, much of which can be automated, is a necessity.

5. Recurring Billing Capabilities
One revenue type, recurring billing, is gaining popularity among consumers — a prime example is Amazon's Subscribe & Save service. Capture this customer base with a similar option and use invoice processing software equipped with recurring billing. Send timely invoices whether they're at the beginning of each month, at the start of every contract anniversary, or at a specific project milestone, depending on the payment terms negotiated with each account and statement of work. 
Select an invoice management system that also securely saves customer billing information and provides on-demand invoicing so clients can remit payment with just a few clicks. When customers make changes to their contract, receive a refund, or request a consolidated invoice, your invoice software must immediately generate accurate documentation. With these recurring and on-demand invoicing capabilities, clients can easily pay their invoices, and companies quickly improve their cash flow and minimize the risk of overdue and missed payments.
Your customers want flexibility in what they buy and when they buy it. They may place multiple orders in the span of a few days, or they may make purchases sporadically. For those customers who need the ability to place a number of separate orders without receiving individual invoices for each one, a consolidated invoice is the solution. A consolidated invoice can be produced either on demand or at specific intervals and ensures your customers aren't inundated with paperwork, which can lead to missed invoices, confusing payments, and extra work for your finance department.
A consolidated invoice differs from a statement in that it shows one transaction or payment due, even if it includes multiple orders. Statements show invoices due and can serve as a summary of charges and payments. Invoice software keeps track of it all.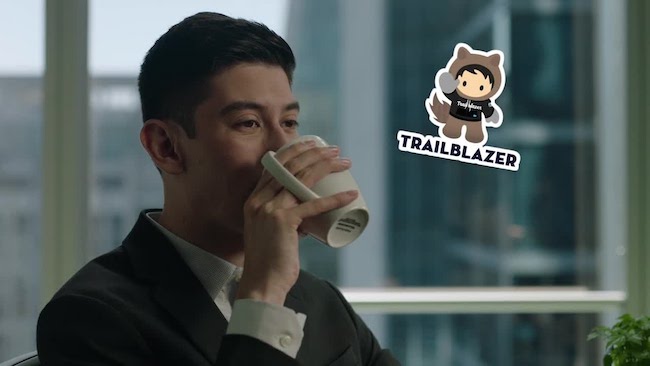 Watch a Salesforce Billing demo.
Recurring billing. Multiple revenue types, Consolidated invoices. As companies continue to move into more customer-centric invoicing and payment options, finance teams need reports that ensure payments and overdue invoices don't fall through the cracks. These reports include the number of outstanding invoices, average time for a payment cycle, clients who pay on time or late, and much more. Detailed reporting helps companies glean valuable insights from data, which can help with decisions about future actions.
The best invoice processing software allows you to produce, compile, and analyze important financial reports. Check that the solution you use can segment data by client, period (month, quarter, or year), buying patterns, and other criteria, such as paid and outstanding invoices. Use it to project cash flows to also make it easy for your team to budget for larger investments and purchases later.

One of the most useful features to ask for in your invoice management solution is activity tracking. Receive alerts when invoices are sent to clients, viewed by the recipient, shared with a colleague, and paid. Simple information like this can help inform your team about whether or not customers received their invoices and if they have reviewed them yet. In instances where an invoice was delivered but unopened, account reps can check in with their clients to see if billing information needs to be updated.
When your business accepts multiple payment options, you'll want to use an invoice processing software that offers the same choices to customers, such as credit card payment, bank transfer, or other options, including PayPal or cryptocurrency sends. 
Ideally, your invoice management tool should also allow you to limit payment options to your preferred methods. For instance, many companies require an automated clearing house (ACH) transfer to eliminate high payment processing fees charged by credit card providers and companies such as PayPal. Others default to more analog methods, such as a mailed check. A select few take cryptocurrency as their sole method of remittance.
Along with offering payment options that work with your customers' needs, your invoice software needs to provide automated payment collection. With auto pay options, your invoicing program can create payments toward posted invoices on a customer's account on a recurring basis.
Finally, for businesses that export their products or services, consider only an invoice software that supports multiple currencies and includes currency conversion, too. This helps clients calculate the amounts owed in their native currency and even offers an option for them to pay in their currency of choice.
Among many companies, sales is the most important metric that managers and members of leadership monitor. From initial contact to opportunity won, much emphasis is placed on securing new accounts and retaining existing customers. The importance of sales aside, accounts receivable and invoicing also play a key role in maintaining ongoing business operations. 
To upgrade your invoice management processes, purchase the right software to automate a lot of the manual work that normally goes into creating and submitting invoices, following up with customers, and receiving payment. When you leverage the best invoice solution for your business, you'll save time, improve cash flow, and provide a seamless customer experience.
Embed this infographic onto your site: