PwC helps clients transform their employee experiences with an end-to-end HR app.

Employee Service Platform App
A comprehensive hire-to-retire solution unifies multiple siloed systems of records into a single, employee-centric system of engagement.
FROM IDEA TO APP: 7 months
Learn about building apps on the Lightning Platform.

The ESP app connects every stage of the employee lifecycle in a single intuitive interface.
In recent years, PwC's annual CEO surveys revealed a troubling trend: Most executives felt their companies couldn't keep up with the rapidly changing HR landscape. Most clients still relied on siloed systems of record to manage the entire employee lifecycle and struggled to deliver the instant, personalized, connected experiences their employees had come to expect. PwC set out to create a reimagined digital HR solution that was easy to use, scalable, and able to integrate seamlessly with any client's back-end systems.
PwC built the Employee Service Platform (ESP) in just seven months. Powered by the Lightning Platform's scalability and third-party integration capabilities, the ESP app is a flexible solution that fits the needs of organizations of all sizes. By streamlining all HR functions on a cloud-based platform, the ESP empowers employees with on-demand access to all the tools and information they need. Now everything from recruitment and onboarding to succession planning and separation is managed in a single, intuitive app. 
"When it came to choosing where and how to build ESP, the decision to use the Lightning Platform was obvious. No other platform can provide the same power within one ecosystem."
Become an app-building expert.

One-Click Access to this Exclusive Kit:
The Trailblazer's Guide to Apps
Lightning Platform Mobile Solution Guide
Whitepaper: Empowering Citizen Developers to Build Apps
See more apps built on the Lightning Platform.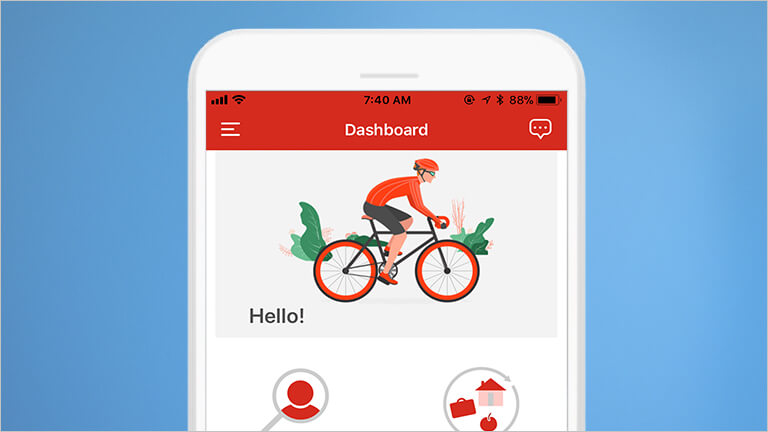 Start building your own great apps on Salesforce.
Sign up for a guided tour or learn more about building apps the easy way with Trailhead.