French railway SNCF builds an app to reconnect passengers with their belongings.

A new mobile app makes it easy for railway passengers to retrieve lost items while protecting station agents who discover unclaimed baggage left behind.
FROM IDEA TO APP: 3 months
Learn about building apps on the Customer 360 Platform.

Oboto and e-Tiquette apps use passenger data to track 100,000 items lost every year.
Every day, 10 million people pass through 3,000 stations run by SNCF Gares & Connexions, one of the world's most sophisticated rail networks. Helping these travelers get to their destinations requires a strong commitment to continuous improvement. But for all its efficiency, SNCF had little knowledge about its huge ridership. This lack of information was especially acute for lost and found. Due to security concerns, lost items were often destroyed before owners could claim them. SNCF knew it needed to reimagine and modernize its lost-and-found system to better serve its customers.
The company put a team of five to the task, and they created the Oboto app in just three months. Now riders can easily report lost belongings, and station agents can see a real-time dashboard of lost-and-found items. A complementary app called e-Tiquette introduced in 2016 further enhances the Oboto app, allowing passengers to register online and generate QR codes to print on luggage tags. By digitizing its lost-and-found system SNCF did more than ensure lost items were reunited with their owners. It was another step in creating a great travel experience for millions of passengers.
"Building on the Customer 360 Platform gives us the flexibility to iterate our apps at a fast pace, so we can deliver new services and continuously improve the travel experience for our customers."
Become an app-building expert.

One-Click Access to this Exclusive Kit:
The Trailblazer's Guide to Apps
Customer 360 Platform Mobile Solution Guide
Whitepaper: Empowering Citizen Developers to Build Apps
See more apps built on the Customer 360 Platform.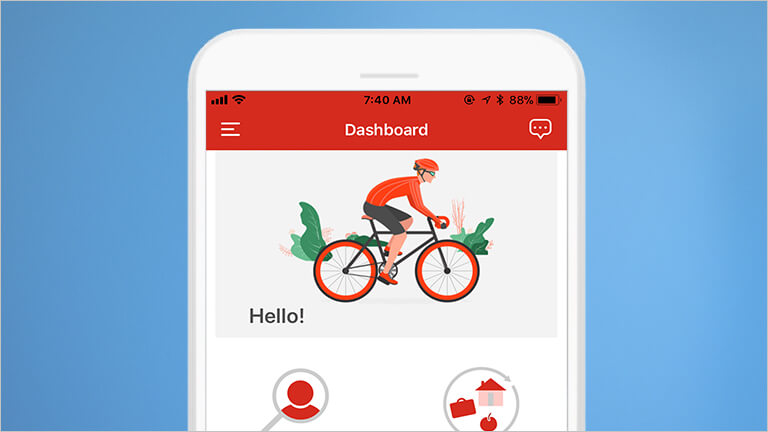 Start building your own great apps on Salesforce.
Sign up for a guided tour or learn more about building apps the easy way with Trailhead.