The AI Customer Service Revolution Is Benefiting Agents and Customers

When you need help, you need help. Whether it's resetting a password, finding lost luggage, changing an address, or changing an appointment. We've all been there. You are in a hurry and just need to get something done. Then you think about contacting customer service and often your heart sinks. You grumble to yourself, "This is going to be a long, horrible process."
Switch for a moment and now think about the agent who has to answer those same mundane, routine questions on a daily basis. In my many visits to contact centers, I've interviewed thousands of customer service agents. They are caring folks who wake up every day to dedicate themselves to helping customers. But if we are being honest, nobody likes doing the same repetitive tasks over and over and over. It's boring, and it doesn't use an agent's best problem-solving or relationship-building skills.
So, what if there was a way that customers could easily and quickly get help, and agents could off-load those boring tasks and be empowered as they service customers? Enter artificial intelligence (AI).
The human connection to AI
With all the hype around AI, the "State of Service" research report found that customer service leaders are ensuring there's true collaboration between AI and humans. The results show AI can empower agents' work and at the same time enhance the customer experience. And in companies where the connection between AI and humans is clear, the research found:
80% of service decision makers say AI's role is to augment the agent's role, not replace it

71% of service agents view AI as helpful to their job

69% of service agents want to learn more about how AI can impact their work
We believe that with all technology, there's a balance. Technology without people is not the best approach. And when it comes to AI, we believe that delivering great service, requires the interaction and engagement of all members and processes of a customer service team — from the strategy to the daily execution.
How AI transforms the agent and customer experiences
To scale service and make it possible for agents to play a more strategic role in building customer relationships, agent teams must off-load their mundane, manual tasks. In fact, the research found that many organizations see AI as a key to automation that drives better agent and customer experiences. The research also found that 70% of agents believe automating routine tasks would allow them to focus on higher-value work. How does that work? Service organizations that are already using AI to empower agents are doing so in the following ways:
71% to pre-fill in the customer record with critical information required to serve the customer (such as, customer name, phone number, and so on)

81% to gather basic customer interaction information (preliminary case information when a customer first makes contact versus having an agent do this mundane task)

74% for case classification and routing to the right agent (that is, determine the nature of a case and route to the right agent)

71% for providing agents with guidance and recommendations as they handle cases
And what benefits have these organizations witnessed as a result of their use of AI?
84% have seen improved prioritization of agents' work

75% have seen an increase in agent morale
And with respect to self-service, organizations are using AI to drive better self-service customer experiences. In fact, 75% use it to automate the handling of routine customer interactions (for example, self-service for resetting passwords, tracking orders, helping a customer set up a product they bought). The list is endless. You just need to evaluate those repetitive tasks and determine if AI is the right route for automation and/or assisting agents.
Another finding from the research is that organizations are using AI to provide service managers with insights into their organization's operations. In fact, 71% of service organizations with AI use it to provide management with operational insights like agent productivity and customer behavior across channels.
How's AI affecting business results?
With any new technology, you want to make sure that you are improving both the life of the agent and the customer, while making sure the business is humming. The research found organizations using AI see improvements to traditional contact center measurements:
82% see an increase in first contact resolution (FCR)

69% see an increase in case deflection

79% see an increase in CSAT or NPS

79% see a reduction in average handle time (AHT)

77% see a reduction in call volume
By using AI, companies are able to scale support without adding more agents, solve issues faster, provide better self-service, and free up agents to work on more valuable interactions with customers so they can build better relationships, leading to the holy grail of customer loyalty.
While AI adoption is nascent in customer service, with only 24% of organizations currently using it, the research revealed there is a 143% projected growth rate in the use of AI. And there's a 136% projected growth rate in using AI chatbots over the next 18 months. In fact, high-performing teams — those with excellent customer satisfaction rates — are outpacing underperformers when it comes to defining the role AI will play moving forward*
| | | |
| --- | --- | --- |
|   | High-Performing Organizations | Underperforming Organizations |
| Actively looking for ways to use AI | 69% | 39% |
| Have a completely defined AI strategy | 57% | 18% |
In fact, the research showed that 51% of agents without AI spend most of their time on mundane tasks versus 34% of agents using AI to do their job.
Want more insights into how customer service is evolving? Check out all the results of the report here.
* In the "State of Service" research report, high-performing customer service teams are those that rate their company's customer satisfaction as excellent, and underperformers rate their customer satisfaction as average or below.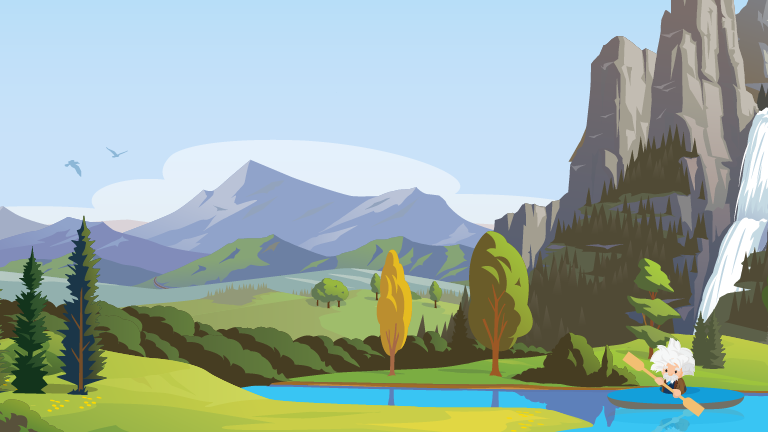 Questions? We'll put you on the right path.
Ask about Salesforce products, pricing, implementation, or anything else. Our knowledgeable reps are standing by, ready to help. Or check out our Pricing and Packaging Guide to learn more.