Connect commerce to service, marketing, and sales channels with a complete B2C and B2B platform — and watch your business grow.

Salesforce Order Management
Capture order history, case history, and other valuable customer data when you combine Commerce Cloud and Service Cloud on a single platform for a seamless experience.

Salesforce CMS for B2B and B2C Commerce
Enhance your B2B and B2C Commerce site with rich content built in Salesforce CMS. Create content declaratively with our builders or, with the language of your choice.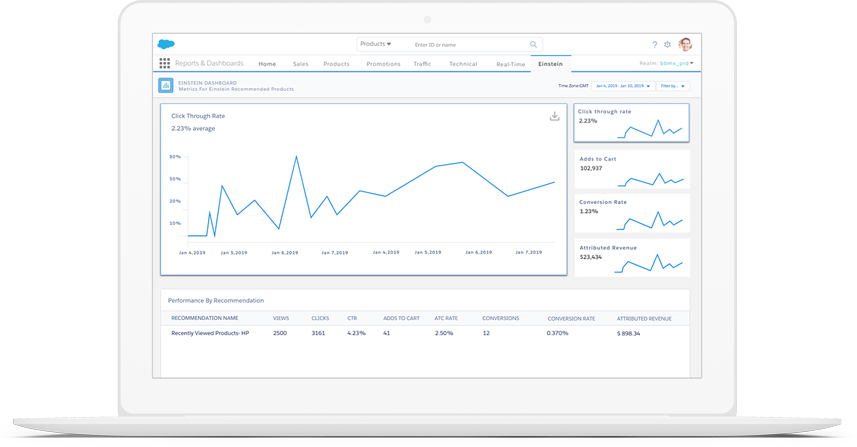 Reports for Einstein Recommendations
Enjoy at-a-glance visibility into performance metrics and trends. New analytics and reporting capabilities for Einstein are now available via easy-to-read reports and dashboards.

Visual Merchandising Enhancements
Arrange categories faster with infinite scroll, drag and drop, and improved search. Manage multiple catalogs and make bulk editing and new product addition easier.
Want to learn more about the Spring '20 Release?
Visit Spring '20 resources for the latest in training, documentation, and more. Take the trail to learn more.