Fight climate change with a carbon accounting solution, built on the world's #1 CRM.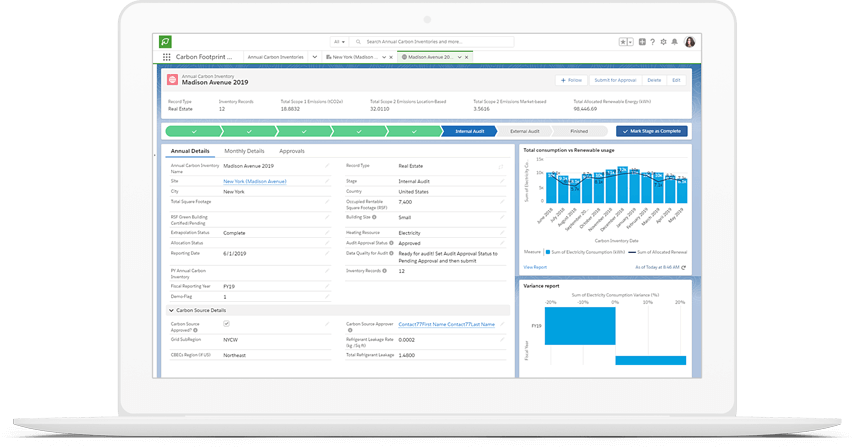 Salesforce Sustainability Cloud
Calculate and analyze your company's greenhouse gas emissions. Collaborate with sustainability managers, executives, and auditors to report accurate and insightful carbon accounting.
Want to learn more about the Spring '20 Release?
Visit Spring '20 resources for the latest in training, documentation, and more. Take the trail to learn more.