Now insurers offering Property and Casualty as well as Life and Annuities can drive seamless customer experiences, thanks to 360-degree views of their policyholders and instant access to household relationships, coverage, claims, and interaction information. Give service reps the power of the world's #1 platform for service to transform their policyholder engagement and achieve a whole new level of performance.
Check out this collection of videos showcasing the best insurance, insurtech, and fintech success stories from the senior executives and industry thought leaders who attended this year's New York World Tour event.
Experts from Salesforce and ACORD joined forces — pushing aside all assumptions in order to develop quantitative insights on the state of digitization in the insurance value chain. Check out the groundbreaking conclusions derived from the research they conducted. 
With Salesforce, insurance service reps and agents have the tools to deliver more personalized communications across any device, collaborate in online social feeds, streamline service requests, track new opportunities, and more.
Learn how Guidewire and Salesforce have come together to revolutionize the agent and service rep experience. And hear from leaders at Amica Mutual Insurance about digitizing customer experiences, as well as aligning sales and marketing teams while improving productivity.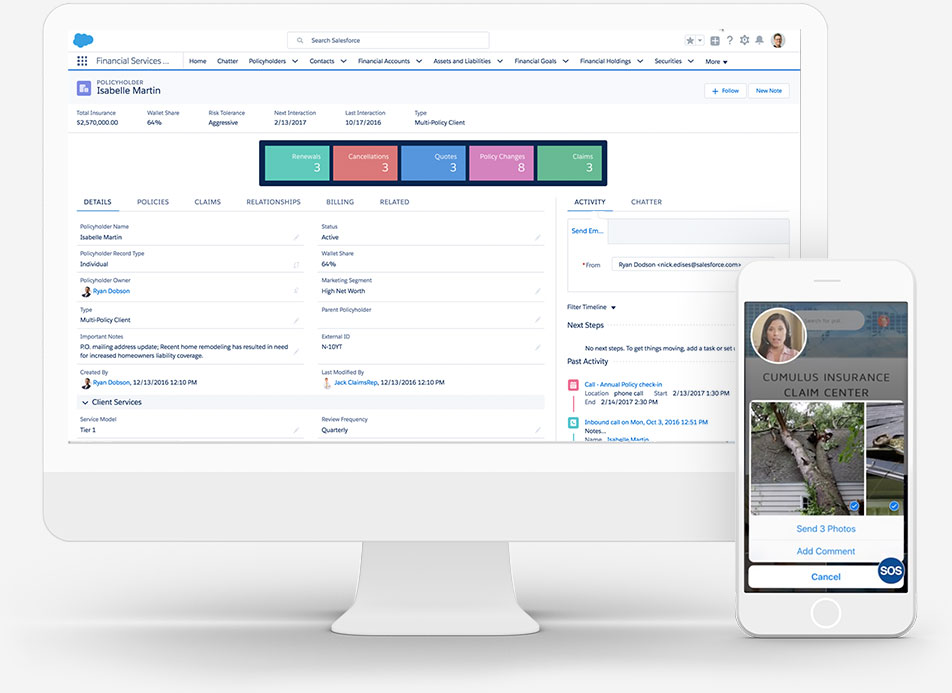 "The important thing … is that we have to meet the needs of the customer. And as the customer changes, we have to change."

Contact us to talk about Salesforce insurance solutions We'll help you set up a strategy to start connecting with clients like never before.