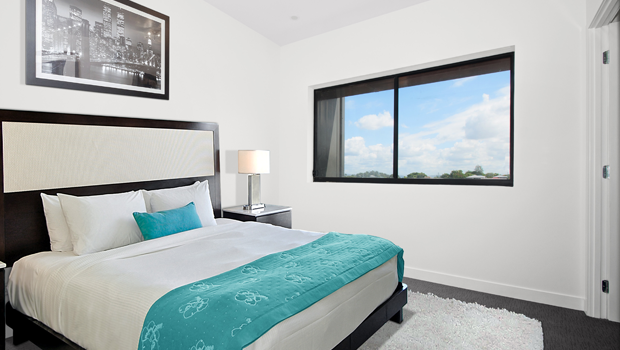 Salesforce customer since 2018
50%
bookings increase year-on-year
Roomex makes Workforce Travel easier with Salesforce
Richard's engineering firm needs to schedule a last-minute appointment with a key customer 300 miles away. In seconds, he makes a booking for his two colleagues on his
Roomex
platform on account, without a credit card. The trailblazing hotel booking platform has been taking the hassle out of workforce travel since 2014, helping businesses find the best deals on the largest selection of hotels globally, and simplifying expense reporting. "We've reinvented the workforce travel model," said Keith Plunkett, Manager of Sales Operations Analytics and Sales Strategy, Roomex. "We don't just save companies time; we save them money. Our clients save up to 21% on their hotel bookings."
Global growth plans demand better pipeline management
Headquarted in Dublin, Roomex has grabbed a big slice of the over $500 billion global project-based business travel spend. Through its network of hotel partners, it offers the largest selection of accommodation worldwide across 1.2 million properties – from budget hotels right up to 7* Dubai resorts.
Roomex continues to expand its reach, with Salesforce enabling how it sells and services its customers as it grows. "The way we previously managed our sales pipeline didn't provide us with sufficient visibility," said Plunkett. "As we expanded, sales admin was becoming more burdensome. The team needed a better way to assign and progress leads rather than just firing off lots of emails."
Digital processes accelerate the sales cycle.
Roomex got Sales Cloud up and running in July 2018. Automated lead assignment rules ensure that once a new lead enters the pipeline it's triaged and assigned to the correct salesperson, reducing the time to contact and increasing conversion. "We've quadrupled the number of leads each month to 500, and reduced work on qualification from two hours a day to 10 minutes," said Plunkett.
The sales team can now easily progress from nurturing a prospect to scheduling a demo to converting an opportunity. And they can do it a lot faster. By integrating Sales Cloud with DocuSign, new contracts are now usually signed in 90 minutes - a huge reduction in time and effort for both Roomex and its customers, with the speediest signing ever recorded by the team, a record-breaking 55 seconds! The platform's Lightning Flows in app step-by-step guides help to automate different approvals during the sales and customer onboarding cycle.
And a faster sales cycle means a faster time to value for the customer. As Plunkett explained: "The quicker a new customer can get booking and start to see analytics on their platform about how they've saved, the better." 
Roomex is on target for record revenue generation
Streamlined processes are increasingly important as Roomex now operates with multiple sales partners across different counties, who also help to capture, segment, and process leads. "With Salesforce, we are more in tune with where new leads come from and what kind of companies they are, which helps us direct them to the right person," added Plunkett.
Smarter sales processes have helped push bookings up 50% year-on-year, which means Roomex's acquisition revenue in 2018/2019 will grow by over 100%. And this is translating into profits. "With Salesforce, we now know which lead source, company size and industry vertical delivers companies who booked frequently, which helps our marketing team prioritise future campaigns," said Plunkett. 
Rapid resolution of customer queries
As the vast majority of hotel bookings are made within a couple of days of the check-in date, it's vital to speedily resolve any customer queries or issues around payments. As resolution is so time-critical, cancellations or amendments are prioritised. With Service Cloud, 90% of these types of queries are resolved on the same day within an average of four hours. "Cases used to just sit in a queue with the oldest one at the top," said Plunkett. "With Service Cloud, we can not only prioritise cases based on key indicators but also track ticket volume, types of queries, and the effort required to resolve them. It has given us the insight to make improvements to some of our own internal processes."
To help it cope with increased case volumes as its customer base grows, Roomex has deployed a computer telephony solution from NewVoiceMedia, integrating with the platform seamlessly via the Salesforce AppExchange. As well as making it easier to identify callers, the solution provides a window into customer behaviours, as it has uncovered details such as who is calling most frequently. "We can see who contacts us and why, which helps us build a better picture of individual customer journeys as well as overall customer needs," added Plunkett.
Learning journeys empower team members
Plunkett and his team are big Trailhead fans, which they use to enrich their Salesforce experience. "I strongly encourage staff to go on their own learning journey, so they are empowered to self-serve," he explained. Team managers have already built their own Sales Cloud dashboards and reports to track leads, opportunities and bookings. 
Making room for growth and improvement
One of Roomex's biggest challenges is forecasting how much customers will spend each month. "In 2019, we experienced our best first quarter ever and we need to predict if this success will continue," said Plunkett. "With Salesforce Einstein, we will be able to transform how our success department manages accounts and analyses customer acquisition data."
Roomex also wants to transform the experience for individual workforce travellers, and plans to use Community Cloud to establish an online community where people can swap advice on hotels and trips. "With Salesforce, we have been able to deliver incredible efficiencies across our sales teams by using Service Cloud as we continue to scale," said Plunkett.
Keep exploring stories like this one.
Questions? We'll put you on the right path.
Ask about Salesforce products, pricing, implementation, or anything else. Our highly trained reps are standing by, ready to help.