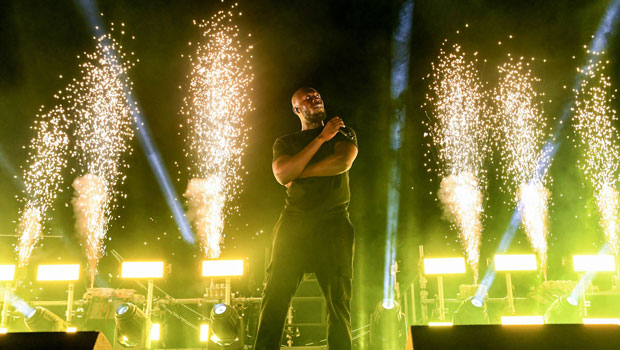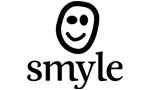 Salesforce customer since 2007
95%
customer retention rate
Smyle gives breakthrough customer experiences with Salesforce
From the Ryder Cup opening ceremony to the Red Bull Culture Clash, Smyle knows how to create extraordinary live events and digital experiences. And more and more of the world's top brands are turning to the creative agency to design innovative concepts that wow audiences across the globe.
"We work closely with clients to develop ground-breaking ideas and get them to market quickly," explained Rick Stainton, Group Executive Director at Smyle. "Salesforce helps us bring those ideas to life by streamlining project management and collaboration." 
Wowing customers creates loyal fans
Smyle is a creative events agency at the cutting-edge of innovative technology. With its reputation for excellence and loyal customer base, the company has retained 95% of its customers over the past 10 years, and Sales Cloud has been a key factor in keeping them happy.
Alongside Innovation Director, Matt Margetson, Stainton launched the business in 2004 to deliver an array of services, including event and project management, scene design and construction, digital design, video production, and content creation. By 2007, the company had a £7 million turnover, and decided to roll out Salesforce to give employees better access to data and a comprehensive overview of the customer experience.
"We needed to streamline systems and data to help improve efficiency. Salesforce is so user-friendly, we knew we'd found the platform for us," said Margetson. 
Keeping the team in The Loop to maximise efficiency
Today, Smyle has 100 staff based in three offices and a turnover of £27 million. Sales Cloud, known internally as 'The Loop', provides a single source of the truth as the company scales. "The market is saturated with agencies chasing business. But with the right platform, our small business development team are bringing in huge amounts of value," Margetson added.
With Sales Cloud, Smyle can identify key contacts and get to know their brands and the market, while dashboards give teams visibility into how they're performing against sales targets. "Being able to slice and dice data is key for business development. We can analyse trends and find out why we lost business, where we've grown, and which strategies have worked," said Stainton. "It's not just about finding new opportunities, it's about understanding which are worth pursuing and which we can leave."
Unlocking richer insights into Smyle's marketing campaigns also helps to build a more complete picture of opportunities. "Better data drives better conversations," says Margetson. "If someone is viewing our content around sustainability, our team will use this as a talking point when we contact them."
And in an industry where effective budget management is critical, Smyle can also monitor spend on a daily basis
Optimising project management across the globe
With up to 300 freelancers working at venues, sometimes for weeks at a time, managing people and projects is frictionless using Salesforce Platform. And integrations with App Exchange apps, such as a scheduling solution, provides a flexible way of bolting on additional functionality.
"It's so easy to integrate solutions with Salesforce – we don't need to bring in an expensive consultant to do it," Margetson added. "And if you get stuck, there's a great community out there who are always willing to share tips."
Smyle has also simplified freelancer management. Candidates simply fill in an online application, which is then tracked in Salesforce from interview through all stages of a project. By logging who works on which project, Salesforce builds a profile that makes it easier to match freelancer skills to future opportunities. Smyle also plans to create a community to give freelancers access to project information and team members.
Juggling multiple projects around the world makes Salesforce the go-to place for updates on project status or details of previous events, such as floor plans. "It's super useful for making intelligent decisions," said Margetson. "With visibility of how many times we've used a venue, for example, we can renegotiate rates at places we work with a lot."
And it's not just the team who are better informed – customers receive automatic updates on their projects, and an app integrated with the system sends out customer satisfaction surveys on completion. Smyle's Net Promoter Score currently sits at an impressive 96.
Collaboration is the key to success
Developing events is a collaborative process, and to make sure customers and the team are sharing ideas seamlessly, the company shares live documents on Quip. "Being able to collaborate in real time is more efficient and allows us to quickly get to decisions," said Margetson.
Behind the scenes, Smyle employees post updates and questions about projects internally on Chatter. "It's brilliant for getting new ideas and insights about what's going on in a particular industry, or to show off projects we're proud of," Margetston added.
And the information sharing doesn't stop there, as Smyle has just launched a knowledge library on The Loop. "When a new-starter joins, they'll be able to quickly access education, like learning our pitch process, and also find resources like sales targets," said Margetson.
Service excellence fuels company growth
In the future, Smyle is hoping to leverage the power of AI to nurture more personalised and long-term relationships with customers. "Einstein will help us get to know our customers even better, so we can have the right conversations at the right time and can tailor our approach to better meet customer needs," explained Margetson.
By continuing to delight customers with exceptional services, Smyle aims to reach its target of £40 million-plus turnover in the next few years.
"We work in a dynamic and short-term marketplace, where things change by the minute, so having best-of-breed technology is a must," said Stainton. "With Salesforce, we can be bold, creative and smart, which helps us create extraordinary live events for our customers."
Keep exploring stories like this one.
Questions? We'll put you on the right path.
Ask about Salesforce products, pricing, implementation, or anything else. Our highly trained reps are standing by, ready to help.