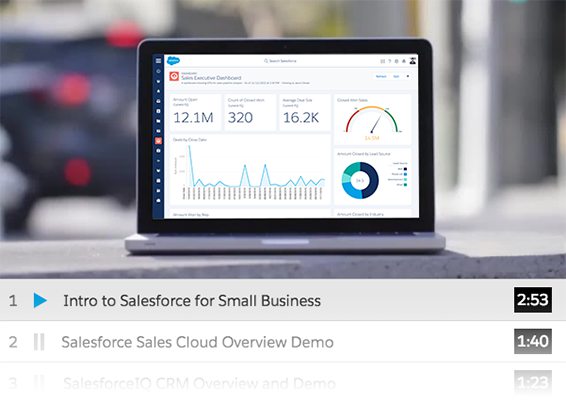 Learn more about the features that make Sales Cloud the world's #1 CRM solution. Sell smarter and grow your business faster with Sales Cloud.
One sign in gives you access to:
Not only the Sales Cloud demo, but unlimited Salesforce videos that give you a look into how Sales Cloud and other Salesforce products work independently and together.
Accompanying in-depth videos showcasing the features of Sales Cloud; including contact management, forecasting, lead tracking, and measurement.
Insights and tips from businesses like yours who have used Salesforce to innovate and grow their company.
Trusted by over 150,000 customers