Salesforce Webinars
Questions? Call us at 0800 0921223 (Freephone).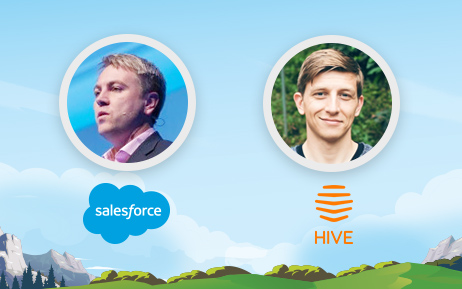 How Hive Uses Data and Device Connectivity to Become more Personal ,Productive and Profitable
The fourth industrial revolution is changing how we live, work, travel and trade. Customers are more connected than ever before, and the rise in connected technologies has resulted in endless amounts of valuable data.

Terence Sorrell, Global Business Design Manager, Hive & our host Mark Orsborn, Senior Director, Salesforce IOT discusses how Hive is unlocking valuable data with the Salesforce Platform, to deliver global customer success.

In this webinar Mark and Terence discuss:
How Hive are creating a competitive advantage & unlocking new opportunities by connecting data into its CRM architecture
Using data intelligently to capture every customer interaction and analyse all the different touchpoints
The importance of integrating data sets and systems, and how this will allows business' unlock new intelligence to drive greater efficiency and richer customer engagements
Check out the recording today to learn more!

SPEAKERS

Mark Orsborn - Senior Director, IOT Business Development, Salesforce

Terrence "TJ" Sorrell - Global Business Design Manager, Centrica Connected Home (Hive)
Please fill out all fields.