Salesforce Webinars
Questions? Call us at 0800 0921223 (Freephone).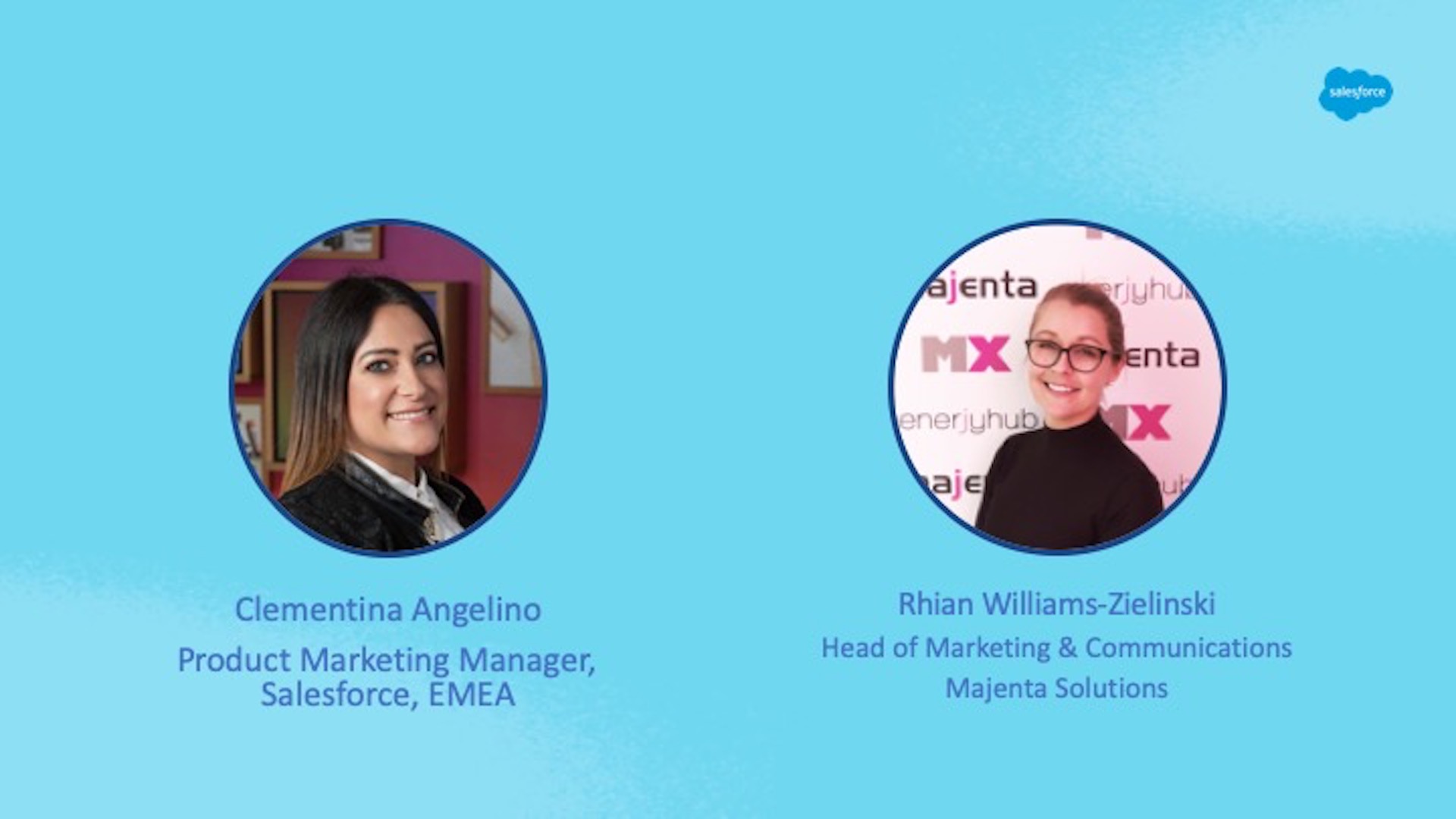 Aligning Sales & Marketing. Majenta Solutions' Pardot Journey
Aligning Sales & Markeiting
Majenta Solutions' Pardot Journey
Do you ever feel like you are shouting at your audiences to compete with your competitors while trying every tool under the sun to get your messages in front of your prospects? We were. Working in the Automotive, Aerospace, Construction and Manufacturing sectors, our market landscape is currently challenged by impactful industry disruptors; electrification, automation, changing consumer demands, to name but a few. This audience has immense challenges, but we can help them digitally transform; making the very best from their technology, people and processes. But how do we tell them that? It was time for a strategic marketing change, and we decided to invest in the marketing automation platform, Pardot. Smooth implementation and company-wide acceptance were vital to break down our siloed data and confused messaging. Since adopting Pardot, we have seen positive results that have significantly impacted our marketing performance in generating revenue pipeline for our sales teams. More importantly, we no longer have to shout; we have turned our shouting into a targeted and direct whisper.

In this session you will learn:
How to effectively and confidently adopt a marketing automation platform.
Hear best practices on how to hit the ground running with a marketing automation platform
How to use a marketing automation platform to re-engage with old leads
Speakers:
Clementina Angelino, Product Marketing Manager, Salesforce Pardot, EMEA & UK
Rhian Williams-Zelinski, Head of Marketing & Communications, Majenta Solutions
Please fill out all fields.