Salesforce Webinars
Questions? Call us at 0800 0921223 (Freephone).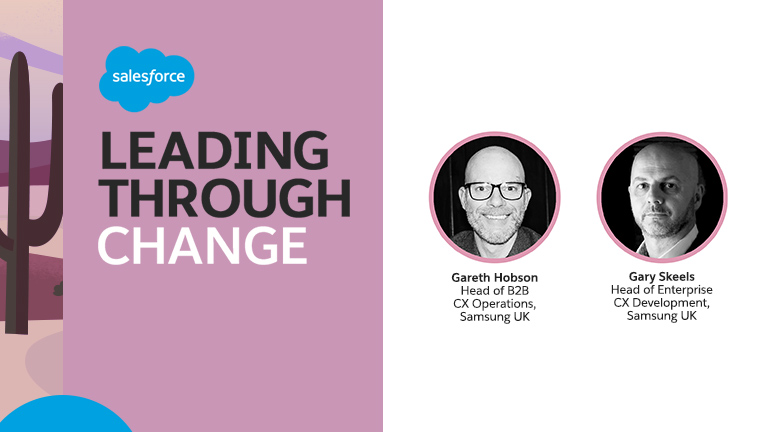 UK and Ireland Leading Through Change: How Samsung Pivoted to Remote and Streamlined Customer Service
Together, we are facing a truly unprecedented situation. The global coronavirus pandemic is affecting all of our families, our businesses, our communities, and our way of life.

For businesses, customer service is on the front lines fielding questions from concerned customers, resellers, and more. With the sudden pivot to working remotely, customer service agents and leaders are dealing with increased volume amidst a new working environment. Businesses have to quickly adapt and iterate across channels to best serve the needs of their customers, while empowering their teams with the remote tools they need to get their jobs done.

Please join Paul Smith, UK & Ireland General Manager, as he talks in more detail about how Salesforce are responding to this crisis and how we are helping UK businesses deal with this challenging and rapidly changing landscape. We are pleased to welcome two of our trailblazers from Samsung UK - Gary Skeels, Head of Enterprise CX Development, and Gareth Hobson, Head of B2B CX Operations to discuss how they transitioned their B2B Business Services Centre to remote in 10 days, streamlined key channels to reach customers, all while remaining laser-focused on their People First company value.
Please fill out all fields.