Salesforce Webinars
Questions? Call us at 0800 0921223 (Freephone).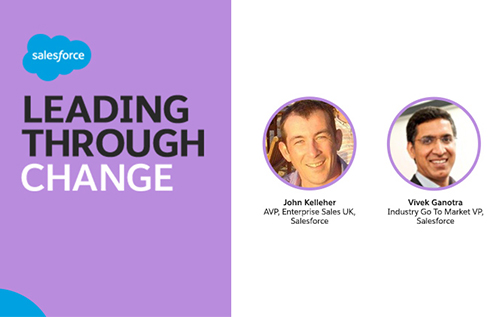 Optimise Your Engagement with Customers and Consumers
In the current global environment, consumer goods companies face a new challenge. COVID-19 has disrupted everything across the consumer goods landscape, from both consumer and customer demands through employee, distribution and supplier operations. Companies are trying to stabilise their businesses and normalise operations, whilst looking forward to the new normal.

This webinar, first in a series, will discuss how we're helping consumer goods companies to plan for the new normal.

Please join us on 6 May at 14:00 BST to hear:
How to stay connected, re/up-skill your workforce and provide support to remote employees
How to simplify collaboration with customers, and remotely provide insights on demand sensing and adjusting to surging channel priorities
How to respond to consumer needs through innovations and D2C capabilities
Please fill out all fields.