Salesforce Webinars
Questions? Call us at 0800 0921223 (Freephone).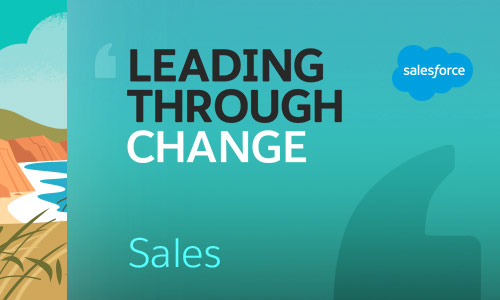 Leading Through Change for Sales Episode with Trailblazer Karma
In times of continued business transformation, sales organisations face challenges to build business resilience, offer timely solutions to respond to customers, manage sales productivity levels.

Register now for the Leading Through Change for Sales Episode: How to build business resilience, boost sales productivity, and offer timely solutions to customers. In this episode, you will learn from Sales Director Jiyan Duran:
how Karma, Swedish award-winning food waste app, how they pivoted their business and became more efficient than ever
about tools you can use to ensure your teams are empowered and connected to (re)act quickly to customers' fast-changing needs
how to have the ability to automate and simplify processes, enabling sales teams to pivot to new ways of working
how to close deals while maintaining a 360 degree view of the state of your business as well as your customer's business
This episode is part of the Leading Through Change Virtual Series featuring role-specific or industry-specific insights. All episodes will be delivered in a lively conversational format. Find the entire overview of the series here.
​​​​
Please fill out all fields.