Salesforce Webinars
Questions? Call us at 0800 0921223 (Freephone).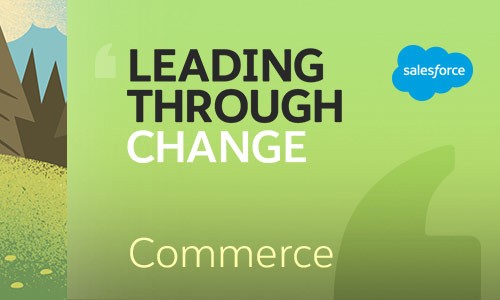 Leading Through Change for Commerce Episode with Trailblazer marlies|dekkers
Commerce has transformed overnight — from retail hubs and offices to kitchen tables and living rooms. In this time of unprecedented change, businesses are looking for new ways to thrive, survive and connect with their customers, as the experience rapidly shifts to digital channels. So how do you run your business from your couch and stay connected to a customer who may no longer know how to reach you?

Register now for the Leading Through Change for Commerce Episode: How to thrive, survive and connect with customers as experiences rapidly shift to digital. In this episode, you will learn:
how high-end lingerie brand marlies|dekkers is connecting with customers and building brand equity to drive growth on their retail direct-to-consumer site
how companies across industries survive and thrive by getting set up online in just a few weeks, not months
how to pivot your operations to a changing business environment could set the foundation for sustained growth and performance, long after the pandemic is over
This episode is part of the Leading Through Change Virtual Series featuring role-specific or industry-specific insights. All episodes will be delivered in a lively conversational format. Find the entire overview of the series here
Please fill out all fields.