Salesforce Webinars
Questions? Call us at 0800 0921223 (Freephone).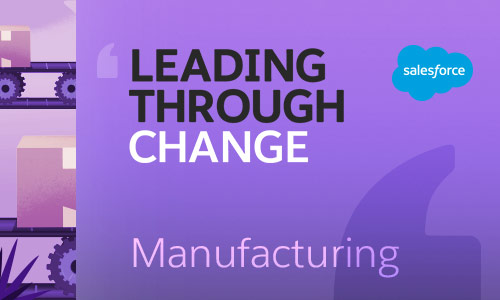 Leading Through Change for Manufacturing Episode with Trailblazer UPM
In times of changes, manufacturers struggle to maintain visibility and ensure business continuity. Agility and responsiveness are needed to face supply disruptions, staffing challenges and demand-shifts towards digital channels.

Register now for the Leading Through Change for Manufacturing Episode: How digital increases resilience and supports new ways of working in manufacturing. In this episode, you will learn:
from Innovative Finnish Manufacturer UPM how they cope with the current reality
how to rethink commercial excellence, enhancing customer experience and aligning sales & operations
how to build a modern supply chain, optimise production and launch new products quickly
how to harness the power of data to rethink product strategy and diversify business models
This episode is part of the
Leading Through Change Virtual Series
featuring role-specific or industry-specific insights. All episodes will be delivered in a lively conversational format.
Find the entire overview of the series here.
​
Please fill out all fields.