Salesforce Webinars
Questions? Call us at 0800 0921223 (Freephone).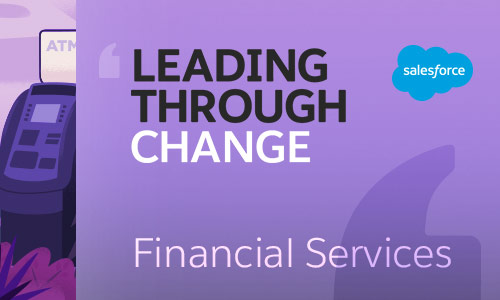 Leading Through Change for Financial Services Episode with Trailblazer Arbejdernes Landsbank
Research shows that great customer self-service improves customer satisfaction and this transformation is even more relevant today. Arbejdernes Landsbank (AL) has been recognised as the most customer centric bank in Denmark with great and efficient customer service. During this episode, you will learn from Michael Hartwig, Head of Digital Channels & CRM at AL, how the bank leverages intelligent self-service solutions to onboard new customers.

Michael will explain how AL turns data into insights to better engage with their customers around significant life events. In addition, Sander Daniels, RVP Financial Services EMEA at Salesforce, will share insights from his work with banks and insurers across Europe how they are all responding to the new normal.

This episode is part of the Leading Through Change Virtual Series featuring role-specific or industry-specific insights. All episodes will be delivered in a lively conversational format. Find the entire overview of the series here
Please fill out all fields.