Salesforce Webinars
Questions? Call us at 0800 0921223 (Freephone).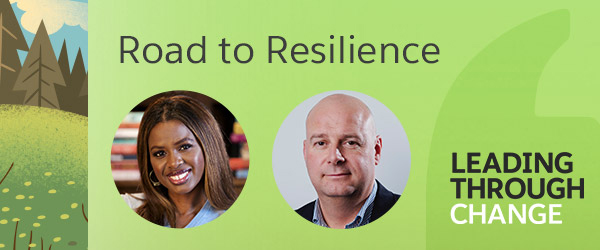 Road to Resilience: How The Co-operative Bank is Building Customer Trust Through Times of Uncertainty
Road to Resilience is a series to inspire, educate, and unite our UK&I community during these unprecedented times. Hosted by June Sarpong, OBE - Author, Broadcaster and Television Presenter, this series will highlight local Trailblazers and dive into their stories of resilience, adaptation, and innovation now and into the future.

Join us in conversation with Carl Woolfenden, Head of Change Delivery, (SME Transformation Strategic Enabling Projects), The Co-Operative Bank as he shares how the bank is transforming their customer-first digital strategy and are leading with empathy during the global pandemic. Using their company values as a guide, the Co-Operative Bank has quickly adapted to offer proactive solutions to support SMEs, connect with their community virtually, and drive employee productivity beyond branches.
Please fill out all fields.