Salesforce Webinars
Questions? Call us at 0800 0921223 (Freephone).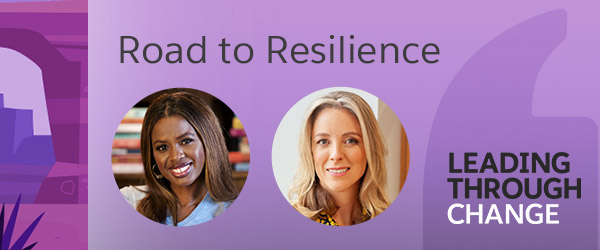 Road to Resilience: A Look Forward to the 'New Normal' in Luxury Fashion with Farfetch
Road to Resilience is a series to inspire, educate, and unite our UK&I community during these unprecedented times. Hosted by June Sarpong OBE - Author, Broadcaster and Television Presenter, this series will highlight local Trailblazers and dive into their stories of resilience, adaptation, and innovation now and into the future.

Please welcome Salesforce Trailblazer Stephanie Phair, Chief Customer Officer at Farfetch & Chair of the British Fashion Council, as she discusses how Farfetch reacted to the crisis to protect employees, customers and their community of boutiques.

We'll also take a look at how the pandemic has accelerated change in consumer behaviour, and what this could mean for the luxury fashion industry in a post-pandemic world.
Please fill out all fields.