Salesforce Webinars
Questions? Call us at 0800 0921223 (Freephone).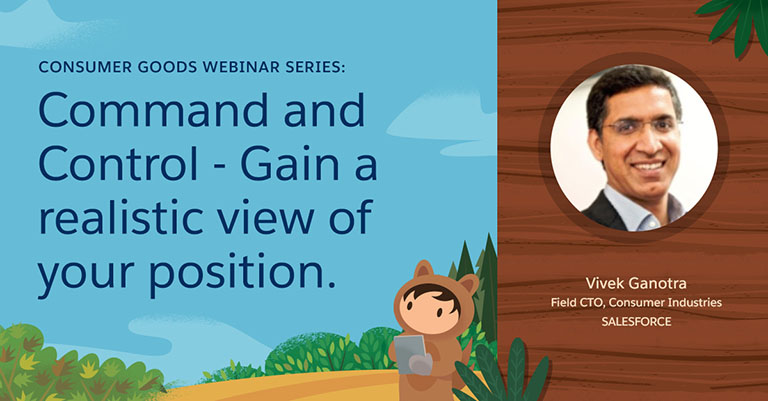 Consumer Goods Webinar Series: Command and Control - Gain a realistic view of your position
Now, more than ever, consumer goods companies are navigating with new ways of doing business. COVID-19 disrupted everything across the consumer goods landscape, from both consumer and customer demands through to employee, distribution and supplier operations.

This webinar, the first in our 3-part mini series, will discuss how we're helping consumer goods companies to return to growth in the new normal. Gaining insight into channel, partner, product, consumer & employee readiness data is absolutely vital to understand performance and brand demand, to pivot product development, sales execution and partner relationships quickly.

Join us for this Leading through Change online episode as we share how consumer goods companies are :
Supporting and optimising sales teams
Capturing key account insights and interaction
Surfacing insights and performance from across field sales, service, customer, consumer and partner touch points
Featured Speakers
Martin Oates, RVP, UKI Consumer Goods, Salesforce
Vivek Ganotra, Field CTO, Consumer Industries, Salesforce
Rhys Lewis, Principal Solution Engineer, Salesforce
Please fill out all fields.