Salesforce is a customer relationship management solution that brings companies and customers together. It's one integrated CRM platform that gives all your departments — including marketing, sales, commerce, and service — a single, shared view of every customer.
We bring companies and customers together.
Create more engaging marketing.

Send targeted and personalized messaging

Trigger messages based on customer actions

Use data from multiple sources and devices

Increase sales force productivity and revenue

Keep track of every customer interaction

Automate redundant tasks and admin work
Connect every commerce channel.

Unify the B2B and B2C buying experiences

Deliver continuous shopping innovations

Conquer personalization with AI
Better support every customer.

Improve agent response time

Manage every channel from one view

Unify email, social, phone, and chat support
Easily build apps for every role.

Create apps with drag-and-drop tools

Integrate customer data from any source

Connect apps and data with ready-made components
How does Salesforce work?
We unify your customer touchpoints on a single CRM platform.
Salesforce integrates all your teams and technologies around one CRM platform so that every employee can interact with your customers like a single company, not a series of different, disconnected departments.
Gives teams a shared view of every customer
Automates workflows using artificial intelligence
Integrates easily with existing data and systems
Keeps your business data safe and secure
Customizes and scales for any size company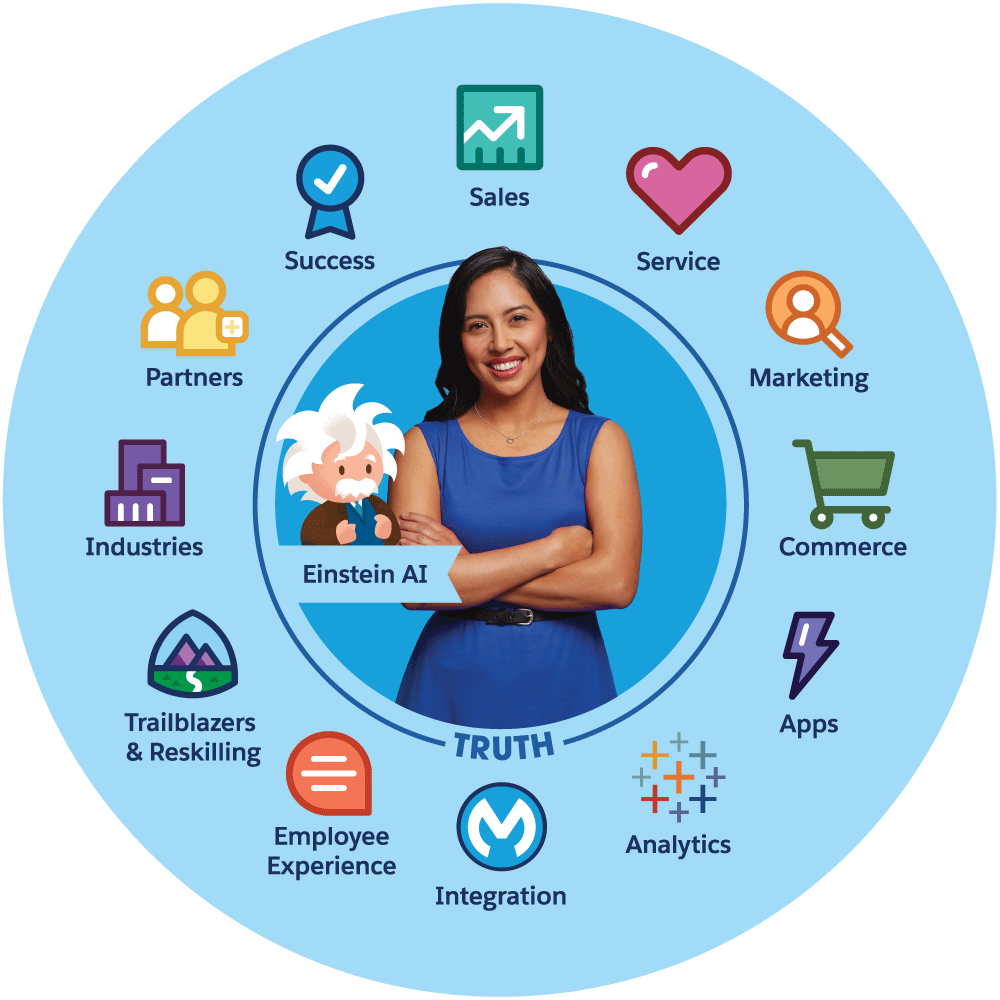 What does Salesforce stand for?
Our core values guide every decision we make and help Salesforce act as a platform for change.
Ever since we started operating out of a small San Francisco apartment in 1999, we've believed that doing well as a company means doing good in the world. That's why we've committed our time, equity, and products to improving education, equality, and the environment for everyone.

What do we do for people?
With our technology, people are creating better jobs, lives, companies, and communities.
When you buy Salesforce, you're not just buying a CRM platform; you're joining an inclusive community of over 10 million innovators, disruptors, and community shapers we call Trailblazers. With free online learning from Trailhead, they're learning the skills to improve their companies and careers.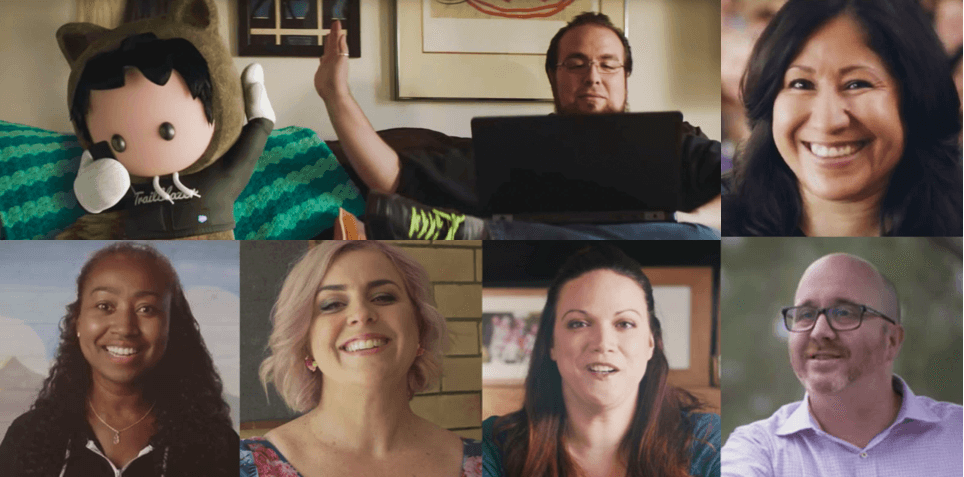 Want to learn more about Salesforce?