10 ways small business can grow using Salesforce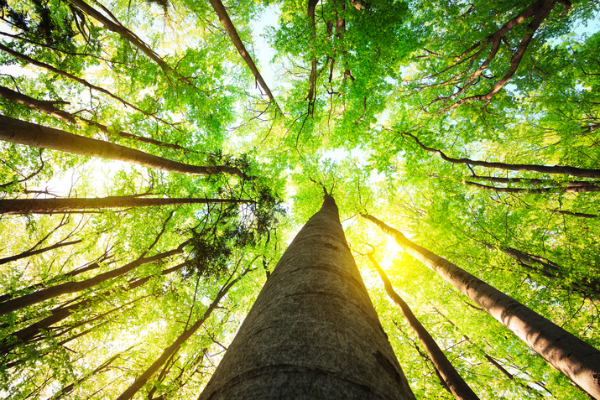 Have you heard about Salesforce but unsure what it is? Or what it does? Or even if Salesforce is appropriate for small business? If you answered yes to any of these questions, this post's for you.
If you've heard of Salesforce but can't quite put your finger on what it is exactly that we do, you're not alone. We hear this surprisingly often.
While we're best known for our cloud-based customer relationship management (CRM) technology – the world's #1 CRM! – we also do a lot more, which is perhaps where the confusion comes in. While CRM is at the heart, our business is based on helping you connect with your customers in ways you never have before – all to drive exceptional customer experience. We call ourselves a 'customer success platform'.
We also mistakenly hear that Salesforce is only for the big end of town, that the bells and whistles are too complicated for small business. This is just untrue. Our Salesforce Small Business Solutions technology is tailored specifically to the needs of small business, across all industries. It's designed to help small businesses, like yours, grow and prosper. Here's 10 ways it can do just that:
1. Know everything about your customers
Salesforce stores and centralises every customer interaction in the one system. Meaning each customer's history is immediately available to everybody in your business. They can see which products the customer owns, when they purchased them, the reasons for their last call and much more.
When a customer phones to discuss an issue, it doesn't matter who answers, they can pick up where the last conversation left off, rather than having to re-explain, avoiding a waste of your team's time and the customer's. By surprising and delighting your customers in this way, you can be pretty certain of retaining their business.
2. Develop high quality leads
Salesforce helps you avoid a 'spray-gun approach' to marketing, enabling low-cost lead generation methods instead. By analysing your current and past customers, and building lookalike profiles, the platform helps you identify and market to new prospects who closely resemble your existing customer base. This means deals can be closed faster and marketing campaigns are more effective.
3. Predict what customers want
Great online brands make a user feel as if the brand knows them intimately, predicting what they want before they even know themselves. But this smart, predictive customer experience need not be unique to major Silicon Valley start-ups. Salesforce's artificial intelligence, Einstein, is built right into every part of the platform. It helps you use data to individualise the customer experience and delightfully disrupt their expectations.
4. Automate your marketing
Gone are the days of mass marketing campaigns. Today's marketing is all about personalisation and respecting specific customer journeys. The Salesforce Marketing Cloud allows you to shape and plan those journeys, then automate the rest, allowing you to focus on other areas of the business, while your customer base continues to grow. It's a win-win. Businesses leveraging marketing automation are experiencing a 50% increase in productivity and a 34% increase in sales revenue.
5. Build time-saving apps in minutes
So much business today is conducted on the fly. Managers and staff constantly steal small moments to look after important business issues. Imagine how much more efficient this process would become with mobile apps custom-built for their needs.
Salesforce App Cloud is a single ecosystem where anybody in the business can explore, discover and easily build their own apps for unique purposes, using clicks, not code. This function allows you to turn a disconnected series of time-sapping, spreadsheet-heavy processes into a smooth, digital automation, freeing up your time and your staff's.
6. Grow a community of brand ambassadors
Salesforce Community Cloud helps you create communities of customers, turning your existing customers into brand ambassadors. You can collaborate with customers in these communities, they can communicate with each other, and answer each other's questions, while giving you deep insight into their concerns and behaviours.

7. Keep a small business advantage
Providing a personalised service has long been an exclusive advantage of small businesses but technological advancement has levelled the playing field, enabling big business to use data and do the same. Consequently, customers increasingly expect all businesses to offer this highly personal level of service.
SMBs still have enormous advantage because you're nimble, but providing you use similar systems and technologies to take your personalisation efforts to the next level in order to compete. Salesforce makes all this possible through automation, data analysis, interactive systems and artificial intelligence. And it doesn't require an IT team.
8. Meet changing customer expectations
One of the biggest future challenge small businesses are facing is keeping up with these newly-defined customer expectations. Just like any business, SMBs are expected to provide frictionless service, sales simplicity and make customers' lives easier through innovation. Delivering on these will be key to attracting and retaining customers in the future.
Suffice to say, everything you can do with Salesforce is designed with one goal in mind – to help you connect with your customers in ways that keep up with and exceed their changing expectations, delight them at every turn, and turn them into advocates for your business.
9. Deliver seamless customer service
Salesforce lets you leave behind a shared customer service inbox. An integrated, out-of-the-box solution makes it simple to manage service cases and help customers at lightning speed, while making faster, better decisions. Imagine having a customer service query, and already knowing what the customer bought from you and why they bought it.
10. Make better informed decisions
Salesforce Small Business Solutions doesn't just help you find high-value customers through more targeted marketing efforts, win more sales deals or keep customers happy with smarter customer service, it also helps you see into the future and be proactive. The technology highlights patterns and trends, so you can anticipate your business's needs rather than making reactive decisions on the fly.
You've just read 10, but there are many more ways that Salesforce can help your small business grow. Find out by downloading the Fast Path to Growth: Customer Relationship Management 101 ebook.