Social media doesn't have to be hard for small businesses – here's why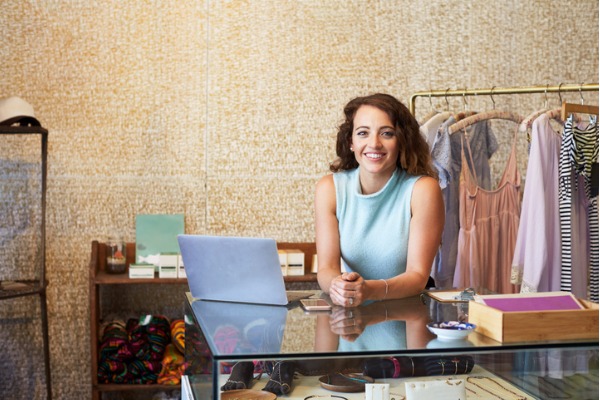 According to the Digital Opportunities for Today's Small Business report, social media is a missed opportunity for most small businesses. Only one in five SMBs regularly use the platform to engage customers, and only 47% rate their brand awareness on social media as strong. But, it doesn't have to be as daunting or as hard as some might believe.
For any business, large or small, you need to be where your customers are, and given three out of four of all Australians are on social media, it's become non-negotiable for businesses to have a social media presence. It's where customers are choosing to communicate with brands, and if you're not there, they'll talk to a brand that is. Plus, if you're not part of the conversation, you have no say over what's being said.
Yet, despite the compelling argument to be on social media, it remains one of the toughest areas of sales and marketing for SMBs, according to the report. Here's seven tips to help your small business get the most value from social media:
1. Have a clear strategy
Firstly, it's critical to pinpoint what your social media marketing strategy is trying to achieve, how it links back to your overall business objectives and what success looks like. Once you have a clear strategy in place, you can build from there.
2. Measure ROI
A defined plan also helps you effectively measure ROI. For example, if your social media strategy is designed to drive traffic to your website, you'd be measuring web traffic source through your analytics tools. Or if it's to build engagement, you'd be measuring how many people like or share your social posts.
People often get stuck on ROI because they haven't set clear goals to start with.

3. You don't have to be on every social media channel
There's a lot of different social channels out there, and plenty of businesses make the mistake of believing they need to be on every single one – and, the thought of juggling a dozen different social accounts is overwhelming for anyone. But, you only really need to be where your customers and prospects are.
So, step one is to identify what social media channels your customers are frequenting and prioritise these. Social listening tools can help inform your approach, identifying where you have the biggest presence already and how your customers are using social platforms. For example, you might learn that 80% of your audience is on Facebook, so decide to spend 80% of your social media time there.
4. Leverage automation and technology
The biggest barrier to social media marketing is often resource. SMBs typically think they don't have the manpower to effectively manage the number of enquiries that might come in through social. But, technology and automation tools can do a lot of the hard work for you. For example, automated replies can be setup for a good 90% of customer comments. That only leaves 10% that require escalation to a customer service professional.
5. Know when not to comment
Another trap is getting bogged down in the idea you need to respond to everything – you don't. If someone's commented, "I love your brand", you might 'like' it and leave it there. Whereas if someone's asking a question or complaining about a product they don't know how to use, you might want to reply with a link to a knowledge article or whitepaper where the customer (and others scrolling the page) can find the answer.
6. Share the right content
But, all of the above is superfluous if you're not sharing content that's going to engage your audience. While it's important to think carefully about how your brand is portrayed and what kind of message you want to get across, social media is an engagement platform, so you need to fundamentally be sharing content that's going to connect with your audience.
We go on social media to be entertained, not marketed to. So, more than likely, you're not going to get people liking, commenting and sharing your content if it's a blanket sales message.
7. Be consistent
Finally, to get the most value from social media, consistency is key. You want to be consistently posting content, consistent in your messaging and using a consistent brand voice.
For advice on how to turn more sales and marketing obstacles into opportunities, download the 6 Small Business Sales and Marketing Challenges ebook.

I also delve into some of the findings in the ebook in a recent interview on the Small Business Big Marketing podcast, How to create amazing customer experiences using customer relationship management (CRM) software.
Jeremy Smith is Regional Vice President of Sales A/NZ Vice President at Salesforce. Read more from Jeremy.