CRM Basics Defined for Small Business
Discover the secret to increasing sales revenues, customer satisfaction, and growth. Learn how customer relationship management (CRM) gives you a 360-degree customer view, from pipeline and opportunity management to help-desk solutions and marketing automation. Salesforce is the #1 CRM for small business.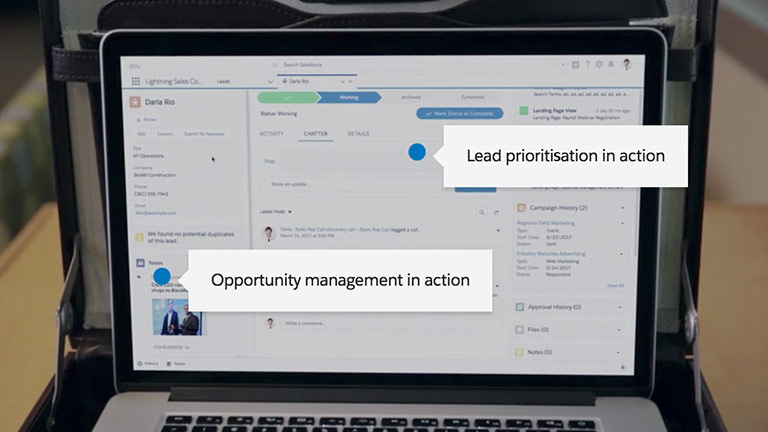 CRM from Salesforce. Learn at your own pace.
See how a CRM system can help you find, win, and keep customers happy.
See how Salesforce can work for you.
Learn how you can use Salesforce to win more deals. This interactive tour guides you through the different capabilities of Salesforce. Experience the world's #1 CRM app today.