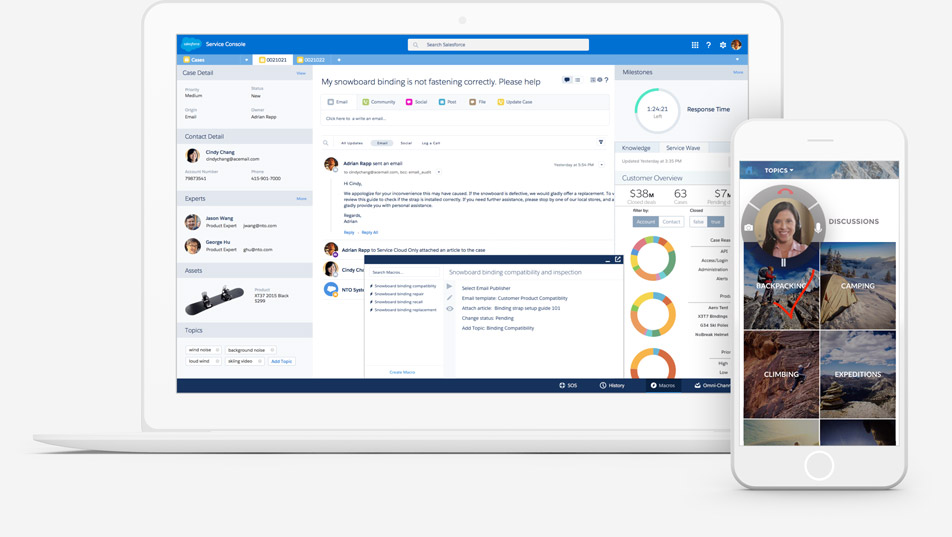 Help your support agents solve customer problems faster by putting the right tools at their fingertips.
Give your customers access to the answers they need to solve problems on their own terms and timeline.
Get more insight into your customers' behaviour so you can personalise service and predict future needs.
Support customers wherever they are — phone, email, social media, apps, or any other channel.
* All per user products require an annual contract.

"With Service Cloud Lightning, we're right there with customers every step of the way."
See firsthand how Salesforce is revolutionising customer service with a free Service Cloud trial.  You can also join our Success Community to learn from other users, and help your business thrive.