See how Salesforce B2B Commerce offers buyers the seamless, self-service experience of online shopping with all the B2B functionality they demand.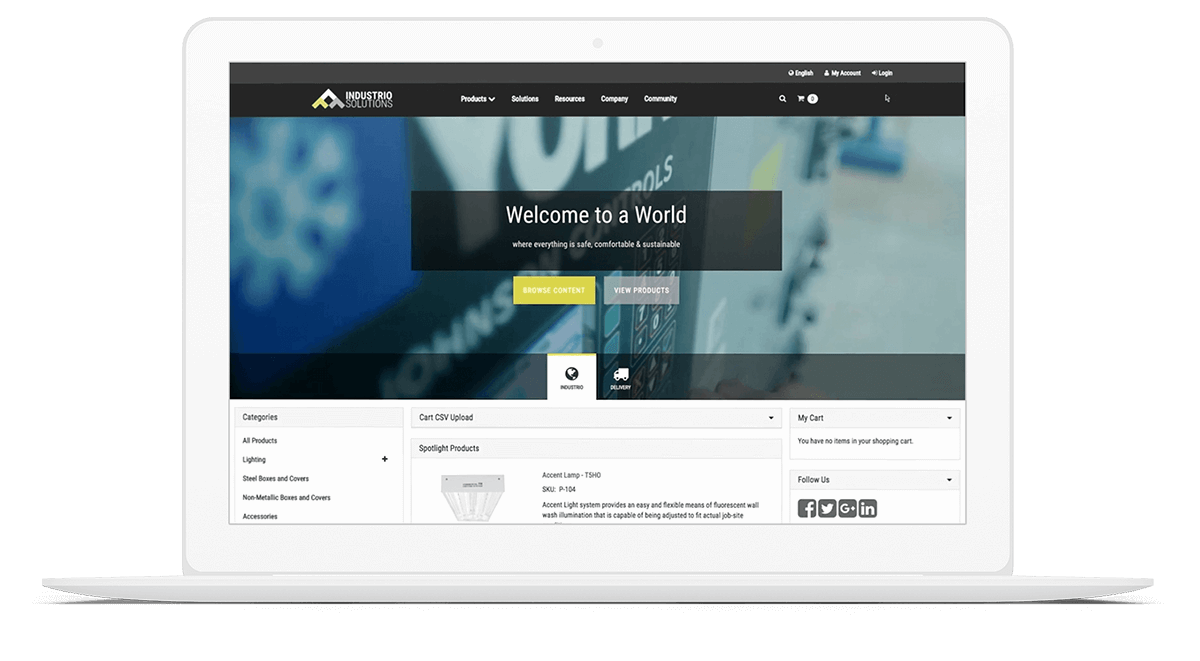 Empower your customers with the same easy, consumer-like shopping experiences they enjoy in their personal life — anytime, anywhere, on any device.
Simplify online buying with features specifically designed for B2B, including fast reorders, account hierarchies, contract pricing, custom catalogs, and more.
Stock the shelves of your retail stores, enable online ordering of replacements parts, or meet the needs of your distribution or wholesale partners.
Give your sales team the time and insights it needs to develop winning strategies by eliminating manual tasks and giving them access to real-time customer data.
Help your partners grow by your side by creating branded sites and intuitive digital portals that you can design and launch fast.
Capture your share of today's ever-growing B2B ecommerce opportunities by deploying in weeks — not years.

Because we are built natively on the Salesforce platform, you can create a single, 360-degree view of customer activity across sales, service, and commerce.
Stay connected and respond to customer needs across all touchpoints, in real time.
Personalize with purchasing recommendations that are tailored to each customer in real time — no data scientist required.
Build customer loyalty faster and ensure repeat business with guided buying experiences that are fast, efficient, and personal.

Launch in record time and start generating revenue sooner with the fastest B2B ecommerce implementation on the market.
By empowering your customers with self-service tools and guided experiences, you can reallocate both time and money to other growth opportunities.
Adapt to changing markets and customer needs faster by creating new business models on demand.
Get three updates every year to keep your technology — and your B2B ecommerce strategy — running smoothly.
Now more than ever, success means going digital. Here are our six top tips to help you choose and implement the best commerce platform for your business.

Streamline ordering, implement account-based pricing, and split shipments — all from one unified platform.
Stock inventory in retail stores, and support contract pricing and custom catalogs with smart digital experiences.
Increase subscription sales, automate renewals, and kickstart recurring revenue — all while reducing costs.
Support the entire value chain — from manufacturing to distribution to the end customer — with a connected, personalized online experience across all touchpoints.
Ask about Salesforce products, pricing, implementation, or anything else. Our highly trained reps are standing by, ready to help.