You work hard. Meet the customer relationship management solution that works hard for you. Say hello to Salesforce Essentials.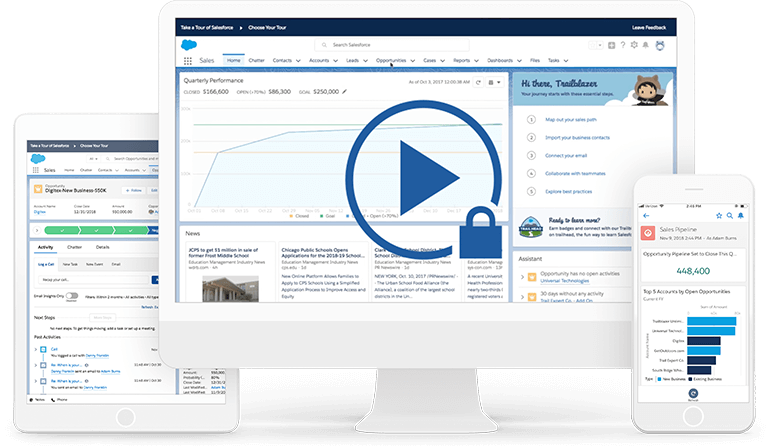 Start winning customers and keeping them happier in one app for just $35 per month. See how Salesforce Essentials helps you:

"We're not just focused on what we do, but how we do it. Salesforce has really helped us articulate that and deliver it."
Sales and customer support for up to 10 users
AUD/user/month
(billed annually)
• Guided onboarding and setup
• Automatically track emails & meetings
• Manage leads, opportunities, & accounts
• Create custom dashboards & reports
• Deliver social, chat, and email support
• Save time with customer self-service
Pay monthly for $49 AUD/user/month.
* Offer requires an annual contract. Monthly pricing available.
Explore our full range of complete customisable CRM products to grow your business.
Customers matter. But spreadsheets, emails, and sticky notes are a hard way to manage them. Customer relationship management (CRM) centralises that data so you can manage sales processes, help customers faster, and market smarter.

* Source: Salesforce Customer Success Metrics Survey, conducted 2015–2017 among 7,000+ customers randomly selected. Response sizes per question vary.