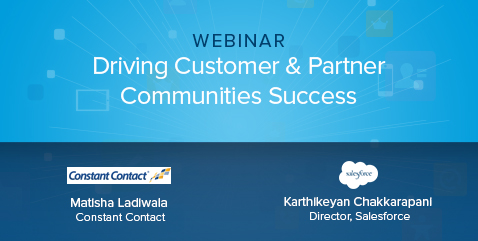 About the Webcast
Learn how to leverage Community Cloud to drive customer and/or partner engagement and business growth. We will cover best practices for design and implementation which are key to communities success, plus top use cases.
Presenters:
Karthikeyan Chakkarapani, salesforce.com
Matisha Ladiwala, Constant Contact
To watch our free demos, sign up now.
Please complete all fields.