Digital Transformation:
Keeping Canadian Businesses Competitive
Questions? Call us at 1-800-667-6389.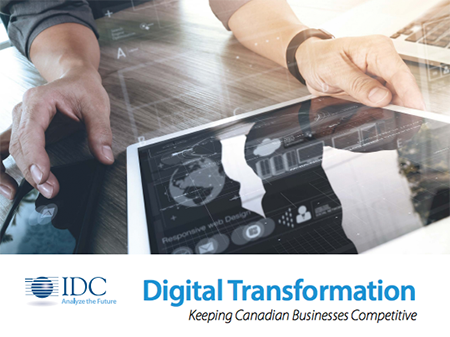 Developing your digital transformation strategy today is critical to staying competitive tomorrow.

Canadian businesses are challenged to build customer-centric organizations, keep pace with domestic competitors, and innovate in ways that nurture growth.

Download the free eBook by IDC to learn:
What "digital transformation" really means for your business
How 78% of Canadian organizations rely on technology to enter new markets
Why 59% of business leaders expect technology to disrupt their industry soon
Take an inside look at how leading Canadian organizations including ALDO Group, National Bank, Wealthsimple, and Yellow Pages tackle digital transformation.