Questions? Call us at 1800 667 638 (AU), 0800 450 064 (NZ),+65 6302 5700 (SG), 000 800 001 6000 (IN).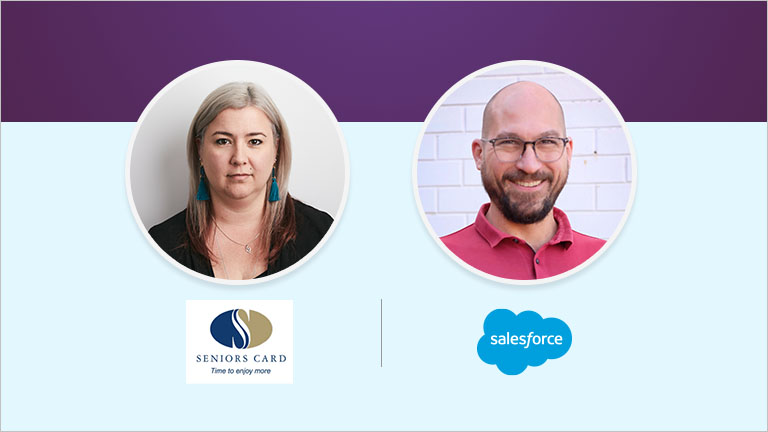 How SA Health are Digitally Engaging with Senior Citizens
Engaging with customers poses challenges for many organisations, especially during times of strain as we are seeing during the COVID-19 pandemic; systems and processes simply don't cut it when there's no single source of truth.

Hear from SA Health's 'The Office for Ageing Well' who offers a range of services to help older people connect and contribute to the communities in which they live.

Learn how they increased customer service and engagement with their community effectively by synchronising CRM and email marketing platform, which led to a steady open rate on eDMs averaging 30-40%.

With this platform in place, hear how the team are responding to COVID-19 in engaging and communicating effectively with their customer (the senior citizen) during this time.
---
FEATURED SPEAKERS
Evlynn Hayes | Manager, Seniors Card | Office for Ageing Well, SA Health
Marcus d'Assumpcao | State Director SA/NT - Public Sector | Salesforce
Please fill out all fields.