Salesforce Webinars
Questions? Call us at 1-800-667-6389.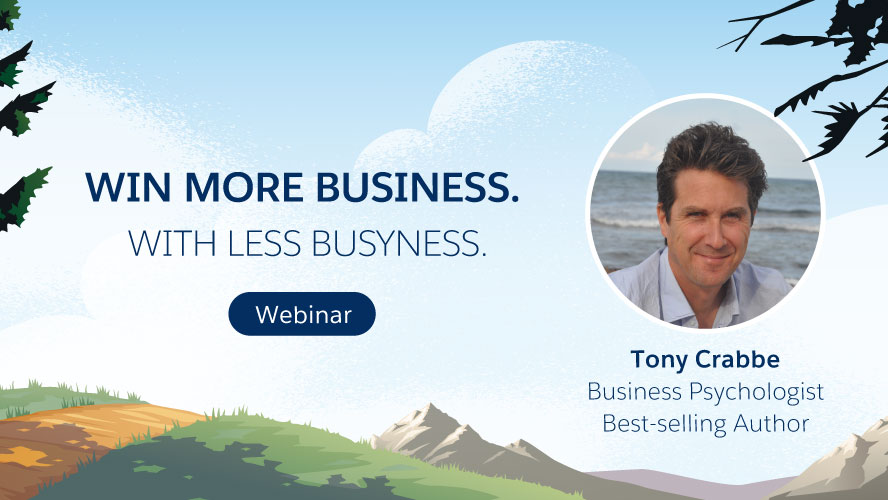 Win More Business with Less Busyness
Featured Speakers:
Tony Crabbe:Business Psychologist and Best-Selling Author of 'Busy'
Sarah Carver:Senior Director, Sales Cloud Product Marketing, Salesforce
---
Technology is pushing customer expectations to all-time highs, and sales organizations into uncharted territory. Accountable not only for quotas—but also for customer success—salespeople have far greater demands than ever before. Increasingly inundated by non-selling tasks, reps report spending a mere one-third of their time selling. The challenge isn't too few hours in the day; it's how deliberately those hours are used.

Tony Crabbe is a sought-after business psychologist, consultant, speaker and author. His book 'Busy: How to Thrive in a World of Too Much' won Success Best Book in 2015 and has helped many high-achievers overcome busyness to achieve more. He focuses his time on writing and consulting large companies like Microsoft, Disney, News Corporation, HSBC, American Express and Salesforce.

During this hour we will examine how to combine business psychology and business technology to help you escape "Busyness-as-usual".
Please fill out all fields.