Salesforce Webinars
Questions? Call us at 0800 0921223 (Freephone).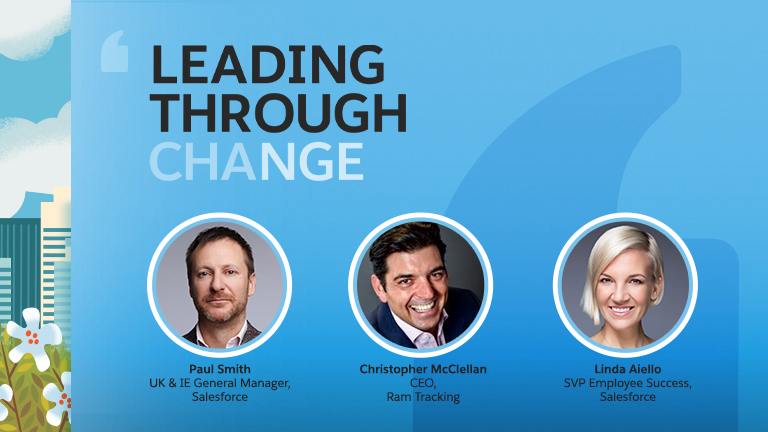 UK and Ireland Leading Through Change
Together, we are facing a truly unprecedented situation. The global coronavirus pandemic is affecting all of our families, our businesses, our communities, and our way of life.

Our hearts go out to anyone who's been impacted by the virus, either directly or indirectly. At Salesforce, as at your companies, we're focused on the health and safety of our employees, families and communities. However, we are very conscious that all businesses are in uncharted territory, Salesforce was built to handle moments like this, and our relentless commitment to your success is stronger than ever. Our company was founded on core values -- trust, customer success, innovation, and equality -- and our values are unwavering and continue to guide everything we do.

During this time, we wanted to update you on how we're approaching the situation for the UK and Ireland at Salesforce. Please join Paul Smith, UK & Ireland General Manager, as he talks in more detail about how Salesforce are responding to this crisis and how we are helping UK businesses deal with this challenging and rapidly changing landscape. In addition we are pleased to welcome Chris McClellan, Chairman and Founder of RAM Tracking, to discuss how they mobilised their contact centre to a remote operation in a matter of days. To close this session Linda Aiello, SVP International Employee Success at Salesforce will share best practice and guidance for looking after employees mental health and wellbeing, as we all navigate this remote working world together.
Please fill out all fields.