"We started analyzing all the data from our emails and trade shows, which is something we had never done. It allowed us to begin associating an ROI with our marketing efforts."
Launched in 1956, Hemco Industries produces high-quality gangways, loading ramps, loading racks, fall protection and loading systems. As the story goes, Richard Bevis Sr. actually invented the gangway when he was driving by a cement truck and noticed two workers using two-by-fours to climb on top of the truck to load in cement. Understanding the obvious safety risk, Richard committed to discovering a better way to load and unload large containers and vehicles.
The company started small, as a family business run by Rich Bevis Sr. and his four boys out of a 40' by 60' steel building. Through years of gradual growth, Hemco Industries today operates out of a 20,000 square foot manufacturing facility. However, the majority of Hemco's growth was spurred by Richard's son Rich Bevis Jr., a new management team, and a refreshed commitment to marketing and operations in 2014 and 2015. These marketing efforts are still in place today. With the goal to expedite growth, the Hemco leadership team set out to solve two primary challenges: They needed to revamp their marketing and sales process, and they needed a dramatic overhaul of their management structure to facilitate a few key strategic changes.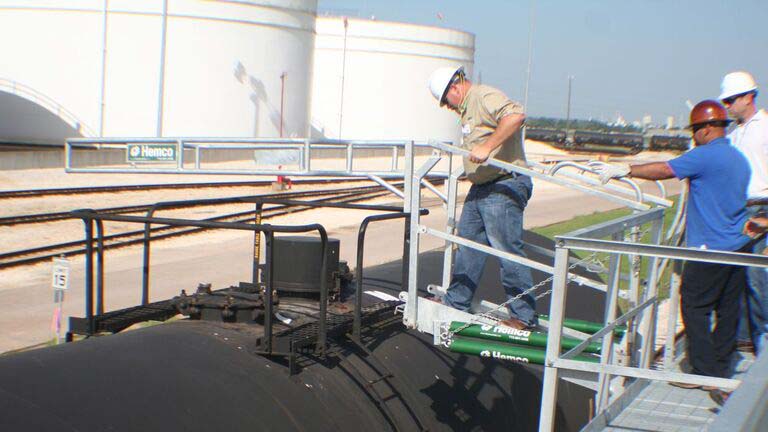 "One of the biggest changes for us was reaching out to our current client base. By doing so, we saw a 30% increase in our quote requests the first year."
Hemco outsourced its marketing and relied heavily on cold calls. As a result, the company struggled to identify new clients and increase business with existing customers.
Hemco scrubbed its database, invested in a new CRM platform, and brought marketing in-house. Within two years, it nearly doubled sales.
Jared Williams was brought into Hemco as a marketing specialist in 2014 to lead on SEO and email marketing. When he assumed the role, the company had more than 100,000+ contacts, gathered in the course of nearly 60 years of incoming client calls and client service. Hemco had also just invested in a new CRM platform. However, Jared quickly realized that the database needed work. "The biggest challenge for me was that there was already so much data put into the CRM system incorrectly. The names were missing details. Some of them didn't have emails. Some of them didn't have titles. Some of them weren't moved to contacts. There were duplicates. Without being cleaned up, it wasn't providing any value."
Jared's first step was to run the contacts through neverbounce.com, which helped eliminate duplicates and inactive email addresses. He then ran a client list, gathered from accounting, and manually went through all current and past accounts, separating prospects from clients. Now working with a clean list, Jared's team launched the company's first internal nurture campaign using iContact, which synced the data from the email campaigns with the CRM system. In that first year, Hemco's quote requests increased by 30%, many of them coming from existing and past clients, and the company experienced an increase in revenue.
However, the biggest change in Hemco's marketing was associated with its use of data. As Jared said, "We used Salesforce and InsightSquared to develop a market analysis to review and determine new markets and other key aspects of the business that needed to grow. We were able to do all of this from the data coming in from our emails and trade shows. For the first time, we started to really understand who to target."
Today, Hemco Industries is in the process of vetting other technology platforms that can enhance its data analysis. The company believes that a better understanding of its customers and prospects will help to accelerate growth.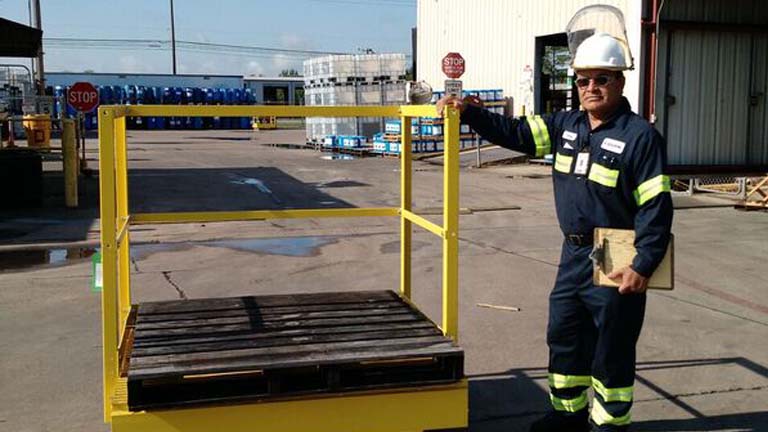 "We needed to step back and focus on the big picture. For decades, we really didn't have any competitors. But things had changed, and we knew that we needed to get on board and develop a proactive sales approach as well."
Confronted with adverse market conditions and a more competitive, local market, Hemco's market share was beginning to decline.
In 2014, Hemco reorganized its management structure and implemented the EOS Management system. This allowed the leadership team to make some vital product development changes.
Like many of its peers, Hemco found itself facing adverse market conditions in 2015 and 2016, with the oil and gas market struggling. In addition, local competitors began to steal market share from its staple gangway products. The company knew it needed to evolve, but it wasn't set up to do so, with all leadership responsibilities falling on its CEO.
In 2014, Hemco hired Stephen Nunes as CFO, who promoted an executive marketing director, production manager, engineering manager, and chief operations officer, giving CEO Rich Bevis "the much-needed time to strategically grow the company." Hemco's leadership team also implemented the Entrepreneurial Operating System® (EOS), a management methodology that helped the team manage and communicate more effectively and clearly identify and solve the company's most pressing problems.
With Rich and Hemco's supporting leadership team now freed up to focus on the bigger picture, Hemco released its new Titan Gangway model in 2015, which was offered in steel while all of Hemco's competitor models at the time were being offered in aluminum. In addition, and probably most importantly, Bevis decided to keep the Titan Gangway in stock so that Hemco could offer 24-hour shipping, which at the time nobody was offering. The 24-hour shipping and steel-constructed Titan Gangway was a huge success.
CEO Richard Bevis passed away in 2016. Jared said, "Rich Bevis was the heart and soul of this company, and we truly felt lost when he passed away in 2016; but he instilled a culture that taught us to come together when times are tough and fight to be the best we can be both personally and professionally. Because of this culture, our small organization was able to overcome the oil and gas industry fallout, and it gave us the determination to not give up even though we're up against some extremely large competition."