"I really wanted to be part of what is this next chapter of American Manufacturing and build something more sustainable."
Launched in 1976, Matrix 4 designs and launches its own proprietary products, as well as helping its clients bring products to market. The company offers back-of-the-napkin to full-scale manufacturing with design, engineering, tooling, and manufacturing.
Matrix 4's growth trajectory hasn't been without bumps in the road. In 2012, Matrix 4's largest client moved its manufacturing overseas to Asia. With the loss of that client, Matrix 4 lost 90% of its revenue. For two years, the company ran at 10% capacity and was on the verge of closing its doors.
However, the 40-year-old business was destined to survive. In 2014, after seeing the factory that had played such a significant role in her childhood on the verge of collapse, Patricia Miller purchased the company from her grandfather. She left an extremely successful career as a senior executive for a growing biotech company and took over a business that was, as she said, "burning $1.5 million a year on a $500,000 revenue rate with a 100,000 square foot facility. By all intents and purposes, the company was dead."
Since Patricia assumed ownership of the company, Matrix 4 has doubled its growth in three consecutive years and was recently named to the Inc. 5000's list of fastest-growing companies.
Among her many leadership decisions, Patricia credits culture change and technology adoption as two key drivers of the company's meteoric rise.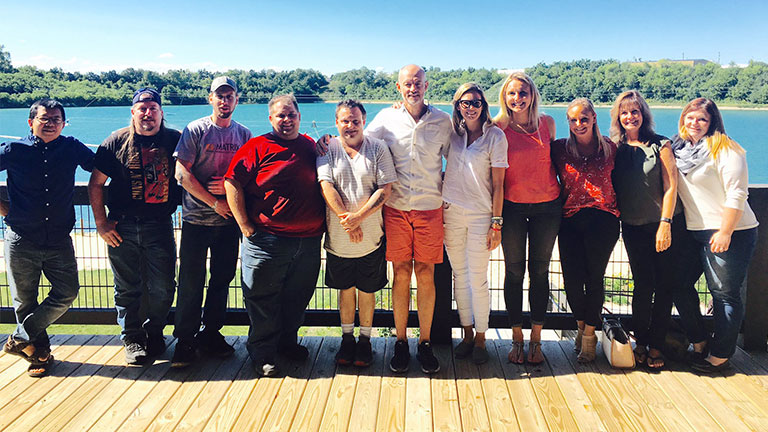 "I do believe a company drives from culture. I focused heavily to get everyone engaged and to define what kind of culture we want to create and at the same time define a strategy. What do we stand for? Where do we want to go? What were the needs in the market? And how were we going to remain focused?"
When Patricia purchased the company in 2014, Matrix 4 had an old-school culture. She knew the company needed to be nimble, progressive, and forward thinking if it was going to be competitive.
Patricia leveraged her corporate experience to implement complete culture change at Matrix 4, establishing a more focused vision for the company, a system for accountability, and an empowered and collaborative decision-making process.
When Patricia assumed ownership in 2014, she walked into a company that had tremendous trust with its clients, but was old-school in its attitudes, equipment, and decision-making. To hear Patricia describe it, "I felt like I became Tommy Boy, where it was wood-paneled walls and computers with big backs, no laptops, and we were running Windows NT. There was no technology in the company. So it needed an upgrade to every part of the organization, including the infrastructure, technology, culture, strategy, people, and processes."
Patricia saw the opportunity for a nimble, progressive manufacturer to meet the needs of all clients, including those who weren't doing runs of 50 million caps or syringes. She wanted to create a company that could handle the process from ideation to manufacturing at scale, have the same speed-to-market as its larger competitors, remain cost-efficient, and be able to understand clients' holistic business, whether that client was a new maker or a larger, more established brand.
However, to achieve that market position, Patricia knew she needed buy-in from her team. Her employees needed to understand the vision for the company and help create the strategy for how to get there. In a previous life, Patricia was part of a small team that reported to the CEO, and implemented culture change for Lilly, the pharmaceutical giant. As part of her responsibilities, she brought 100 of Lilly's global leaders to Shanghai to implement full-scale culture change that included more flexible work hours, changes in office design, new technology across divisions, and 10ten big ideas that were later implemented globally. She used that experience when deciding how to build a new culture for Matrix 4.
"I focused heavily to get everyone engaged and help define what kind of culture we want to create and at the same time define a strategy. What do we stand for? Where do we want to go? What were the needs in the market? And how were we going to remain focused?"
In addition to creating a less- hierarchical and more inclusive and accountable decision-making process, Patricia also brought in the Entrepreneurial Operating System (EOS) management framework and an executive coach. These changes, supported by technology to help implement them, has begun to take have begun to shape in not only an internal culture at Matrix 4, but also a culture that extends to its client interactions — with an impact on the company's and external reputation as well.
Today, Patricia explains, "my goal has always been to create a company with clients and a team that is sustainable and not growing too fast." She believes Matrix 4 is on the right track.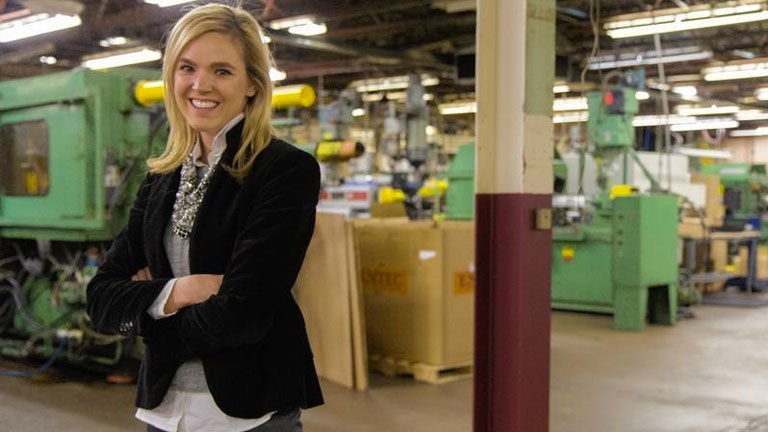 "I get excited for the small to mid-size to be more passionate about embracing technologies that have been around for a long time in other industry segments."
Matrix 4 was not leveraging technology for any of its internal processes.
Patricia adopted a new cloud-based CRM system, 'Slack,' for internal communications, and 'Traction Tools' that correlated to her EOS management system.
Along with culture change, Patricia knew she needed to use technology to improve Matrix 4's communication and tracking, and to drive efficiency. Among its adopted platforms, Matrix 4 focused on three specific technology upgrades: implementing a cloud-based CRM, adding Slack for internal communications, and using Traction Tools to manage its EOS system.
A cloud-based CRM tool has allowed Matrix 4 to manage its sales pipeline and track customer and prospect activities. Now Patricia and her team can not only see what the company is winning and losing, but more importantly, they can track the customer experience to identify the strengths and weaknesses of their processes.
In addition, Patricia implemented the team messaging platform, Slack, with the goal to create a more efficient and informal way for her team to streamline communications. Slack basically replaced internal emails at Matrix 4. Different 'Slack' channels were created for different shifts, allowing each shift to focus on its own tasks. her team to stay focused on what it's working on. Slack has also allowed HR, finance, and payroll to communicate more seamlessly with employees. Today, the app tool is built into every employee work stations, both in the office and on smart phones.
Finally, Patricia has introduced Traction Tools, a tool platform that correlates to her EOS management system. This platform allows the company to identify and track metrics related to its goals, overall strategy, and vision. It not only creates an archive of how Patricia and her team are managing the business, but provides a transparent system of full accountability against each employee's role in achieving those longer-term goals.
Patricia realizes that none of her technology decisions are necessarily early adoptions in the broader world of business. In fact, many of the platforms are systems she has personally used in her previous roles. However, they are somewhat unique to the manufacturing sectorspace. As Patricia explains, "I get excited for the small to mid-size to be more passionate about embracing technologies that have been around for a long time in other industry segments. So how do we start that open-mindedness around what are other industry segments doing? What kind of technologies are out there and how can they improve our businesses?"