Salesforce Certified. The recognition you've worked so hard to achieve. You took a class, reviewed all the knowledge checks, practiced on Trailhead…now you feel you are ready to take the big leap and go sit for that certification exam! So you book your slot, turn up, show the proper ID, lock your phone and such away, are escorted to a quiet room where you are given two pieces of blank paper and a pencil. Your screen says "Launch Exam," you take a deep breath in, and off you go! You get to the end and press the almighty "Submit Exam" button, watch the spinning timer and then…What?…You FAILED?!
Don't worry, it happens to the best of us (including me). Those tests are hard. And they should be. Holding those certifications means you really know the tool, that you are regarded as someone who really can interact with the system – be an advisor in your company, or to clients if you are a consultant. Salesforce wants to make sure a certification actually means something.
After my certification fail (Service Cloud Consultant), I felt a little overwhelmed. I asked myself, Did I take enough time, or too much time? Did I go back and review/change my answers too many times? I wondered how long I should wait before trying again. And at the top of my mind, I was really hoping that a message wasn't being auto-emailed to my boss saying "Tani Failed" (thank goodness that doesn't actually happen).
Taking a test is like riding a bike. When you fall off, you need to get right back on and try again. So how should you approach your next attempt? In my consulting practice, I've been helping people study for the Administrator certification for about a year or so. I've had two of my "study buddy" friends take the exam and not pass on the first go. The good news is neither of them felt defeated, knowing that they were probably close.
Here are my 7 top tips for a subsequent certification attempt:
1. Write down those questions.
Get some of the questions you can remember written down as soon as you can after your first exam attempt. I know there's no way you can remember all of the questions, but try to jot down the ones that really stumped you. If you write them down right away, you're less likely to forget. Then go look it up – and make sure you're looking at legitimate information directly from Salesforce.
2. Focus on the areas where you were not as knowledgeable as you would have liked.
Did you have questions on features or pieces of Salesforce where you're not well-versed? The certification study guide covers Products, Content, Portals, Communities, etc., but if you've never really used those tools, it is hard to answer questions (especially scenario-based ones) on features you are not familiar with.
Certification shows breadth of knowledge around the entire tool. So knowing these pieces can be the key. Get on Trailhead and study the features you don't use at your company. See if Salesforce University has a class that covers the features that you aren't familiar with. Remember, every question and every correct answer gets you one point closer!
3. Be wary of online sample exam questions.
Sometimes they have great questions – but the answers they have are not always correct. I recently saw this one:
How long do records sit in the recycle bin?
Their Answer – 30 days
The CORRECT Answer – 15 days
If you've been around Salesforce long enough, you might know that it used to be 30 days – about a bazillion releases ago. My guess is someone wrote this question and the answer "back in the day" but it has never been revisited and updated based on future releases. I tell people: You might use those questions to prepare for how questions may be written, but make sure you KNOW the correct – and most recent – answers directly from Salesforce.
4. Study with someone who holds the certification you are going for.
Find a coworker, join a group on LinkedIn or the Success Community, and definitely join your local user group. There are plenty of people out there who will help you study. I believe the key is finding someone who already holds the certification and can help you understand the way the questions and answers work: someone who can add reason and justification to make them more memorable.
For example, I was once asked, "What would be the best options for automatic system backups?" My response was the Salesforce Export Service or the Data Loader. About 5 minutes later, a text came through asking "Why not reports?" I reminded her that the question was about automatic updates – reports would require someone to actually run and export them all. That's not automatic. Which brings me to my next top tip…
5. Read the questions carefully – VERY carefully.
Just like most test-taking strategies suggest, eliminate what's not important to the question. Read and answer each question as they are written without making any additional assumptions. My personal strategy is to "mark for review" only those questions where I am not 100% confident my answer is correct.
6. Rest, Food…and Earplugs.
My guess is you were super nervous the first time. Now that you know how the room is set up, and the format of questions, there is less to be nervous about. Have an early night, and make sure you've had something to eat. Your brain needs that energy! If noise from other test takers bothered you last time, take along a cheap set of drugstore ear plugs. You want to maximize your concentration and minimize distractions.
7. Maintain your certification.
Once you pass (and you WILL pass), be sure to maintain your hard-earned certification. If you don't do the maintenance exams, you will lose your certification – and you certainly don't want that to happen! My advice? Do them as soon as they become available. Missing the maintenance deadline means you have to take the whole exam again. And, yes. I've done that, too. But we'll save that story for another day!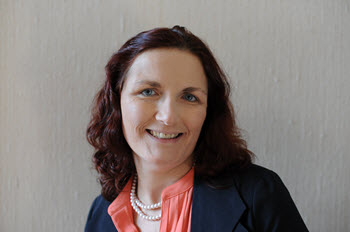 As for the "proper" amount of time to wait before the next attempt? I think that all depends on you. Everyone has their own idea of what constitutes too short or too long. Me? I haven't decided yet. I absolutely plan to take it again, but definitely feel I need more education around features, the service industry, practice on Trailhead, and advice from people who have already passed it.
I currently hold 5 certifications. That Service Cloud Consultant certification would make me 6x Salesforce Certified. And that sounds good! I'll let you know how it goes.
If you, too, want to become Salesforce Certified, or are in the process of getting your certification, check out our step-by-step Salesforce Certification Guide. Covering all Salesforce roles and their associated certifications, this invaluable eBook contains links to hundreds of training resources, including videos, trails, eBooks, study guides, and more.