She Helped Build an Icon: Salesforce Tower Construction Worker Looks Back, and Down
We're posting a series of vignettes to celebrate Salesforce's 20th birthday. Follow our digital scrapbook to get a behind the scenes glimpse of our history.


When Ellen Quigley first arrived at Salesforce Tower, it was nothing but a flattened dirt lot nestled in the middle of San Francisco's busy financial district.
Over the next five years, she would make many visits to the top as the tower grew, each time getting to admire a more spectacular view. The tower eventually reached heights more than 200 feet above the city's tallest building, claiming the title of "tallest building west of Chicago." Ellen's career reached new heights too.
"I'll work on other cool projects. I know I will. But nothing will be like that job," she says.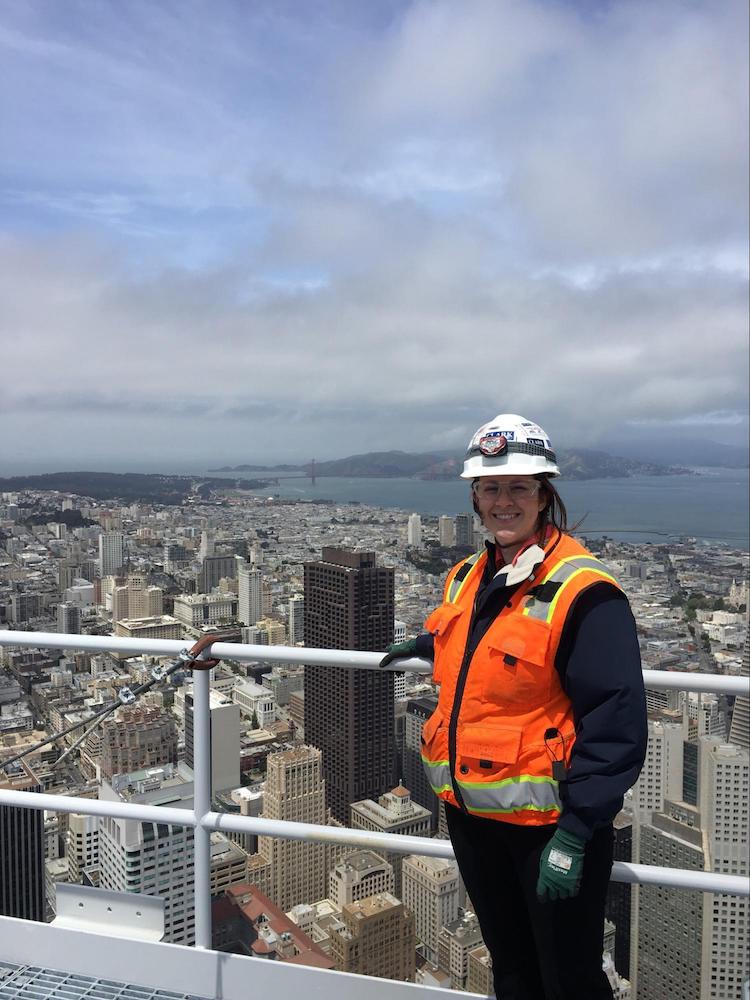 Just as the tower was a first-of-its-kind for Salesforce and the city of San Francisco, the project had a lot of "firsts" for Ellen and her career too. She became a superintendent on a major project, built a skyscraper for the first time, and changed a city's skyline. But the most unforgettable part of the project for her was the view from the top as the tower grew.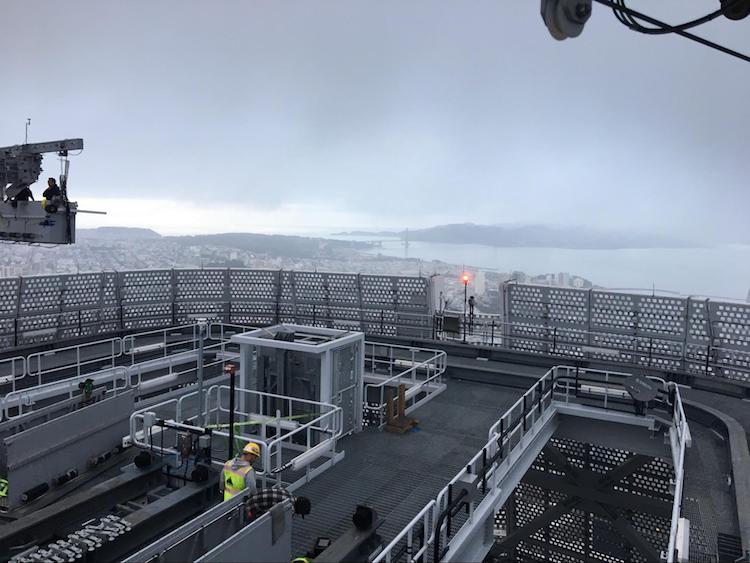 The tower's square concrete core was the first part of the structure to be built, and as that extended upwards, the floors and full berth of the building followed (check out this time lapse to see what it looked like). Section by section, the tower grew, eventually reaching a completely unobstructed view. It felt like you were in the middle of nowhere and sometimes took an hour and a half to navigate the construction elevators and stairs to get there.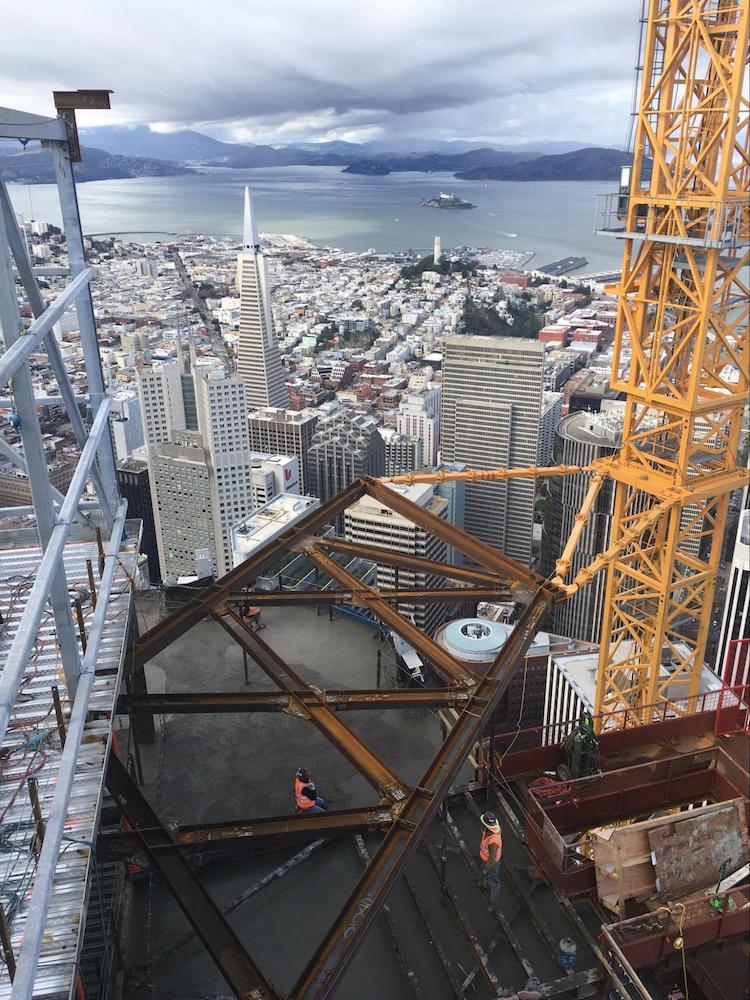 "It could be cloudy, rainy, or bright, sunny, and clear. The experience from the top could be whatever it was going to be. You just knew this wasn't going to exist forever," she said. "You had to savor those moments."
One moment she'll never forget is seeing the Blue Angels, a U.S. Navy flight exhibition team, practice their routine for Fleet Week. Even under normal circumstances, the noise the Blue Angels make as they zip around San Francisco faster than the speed of sound is memorable. For Ellen, it felt like she was right up there with them.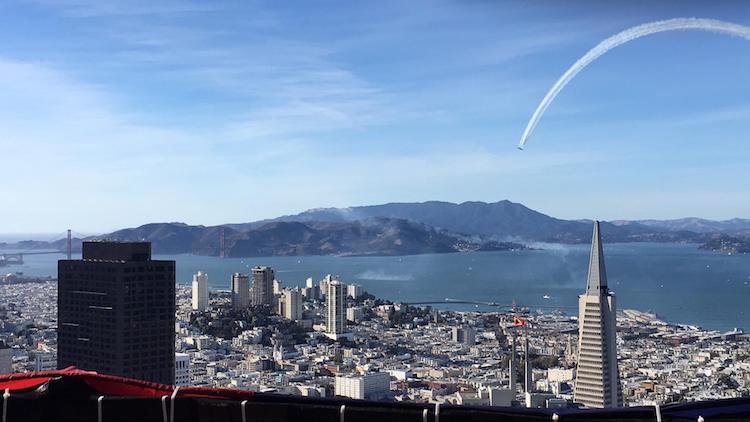 *All photos were taken and have been provided by Ellen Quigley.