APAC Trailblazers: From hairdresser to Awesome Admin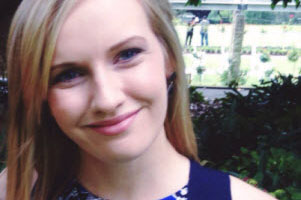 Welcome to APAC Trailblazers, a series highlighting individuals who are blazing trails to great platform and career development within our #SalesforceOhana. These blogs shine a spotlight on the 1,000s of stories in our Salesforce community that, we hope, will inspire you to take your own Salesforce career to new heights.
Profile: Marcelle Braithwaite, Global Lighthouse Manager, Flight Centre
Having previously worked in Operations in mining and training organisations, Marcelle decided to go for a complete change by moving to a career working with the Salesforce Platform, three years ago. She originally took on a role at Flight Centre Travel Group as a Salesforce Chatter Administrator. Her role has since expanded to Global Product Manager of Chatter, Communities, Conga, DocuSign, ViewTrac and LearnTrac.
"I originally started working as a hairdresser… After a few years I started to feel under-challenged and was looking for something new. A close friend recommended I look into working with Salesforce technology, as a complete career change."
Megan: Thank you for talking with me Marcelle. First of all, what is a Lighthouse Product Manager? I'm assuming it doesn't have anything to do with steering ships away from rocks?
Marcelle: [Laughs] not quite, Lighthouse is our internal Team Name for the Salesforce Teams at Flight Centre Travel Group (FCTG). In our Global Team we have three product managers whom are responsible for the success of the 3rd Party Products or Salesforce products like Chatter within FCTG.
This role includes everything from vendor management/negotiations to product implementation (requirements & development), support and user training. I look after Chatter, Communities, Conga, DocuSign, ViewTrac and LearnTrac to ensure these products are all being used to the best of their capabilities - with the ultimate outcome of delivering a business process automation tool that increases profitability and performance.
Megan: Can you tell me a little bit about yourself and your Salesforce career path to date?
Marcelle: Well, I think like most people I've had a few different careers before landing in Salesforce. I originally started working as a hairdresser before moving into administration roles in training organisations. After a few years I started to feel under-challenged and was looking for something new.
A close friend recommended I look into working with Salesforce technology, as a complete career change. Having never been to Uni I knew I had to choose to invest in myself before I could ask a company to take a chance on me. So I decided to bite the bullet and fly myself to Sydney to sit the ADM 201 course and get certified. I really wish Trailhead had existed - studying would have been a lot easier.
I was lucky to be given a chance in a Salesforce team as a Chatter administrator at Flight Centre. Chatter is a social collaboration tool for connecting people around all business processes.I have now been with Flight Centre for three years and my role has expanded to product manager of Chatter, Communities, Conga & DocuSign. I also have been happily co-leading the Brisbane User Group and Women in Tech.
Megan: What an amazing story of career progression, Marcelle, and look at where those base admin skills have propelled you to in your career! What are some of your greatest accomplishments in your Salesforce career?
Marcelle: To be honest being hired with no experience in a Salesforce role and learning what an API is was pretty great [laughs]. But, on a more serious note - automating our business processes, with Chatter. And, helping to create and support the first Brisbane Women in Tech User Group has also been incredibly rewarding.
Megan: It's great to see you giving back so generously to the community in Brisbane and I love the work you've done to help fellow Women in Technology, including those in the Salesforce ecosystem. What advice would you give to your fellow admins to help them take their next steps in their Salesforce careers?
Marcelle: Reach out to the Salesforce Success Community, find your local User Group, and ask questions, share your own experiences, tips and tricks. There is a wealth of knowledge in the community from people who want to help you work out how to configure a tricky business process. Not to mention someone who might be struggling with a problem you resolved last week. You never know there might be a few ways to build that you've never thought of.
Oh, and of course, keep pushing yourself to play with new system configuration - to keep you on your toes, so you stay challenged and passionate about what you create.
Megan: Great advice, and some things that anyone can go and action right now. So what's next for you Marcelle?
Marcelle: I just got the opportunity to transfer to our London Offices to help further develop and engage our users with the products I support. I would never have imagined a career as a Salesforce admin would lead to world travel.
Megan: Best of luck in your career move Marcelle. It's been a pleasure having you in our APAC community and I look forward to hearing about your further accomplishments in London.
Subscribe to our blog to hear more from other Trailblazers within our Salesforce community.