2016 State of IT research report reveals imminent digital shake-up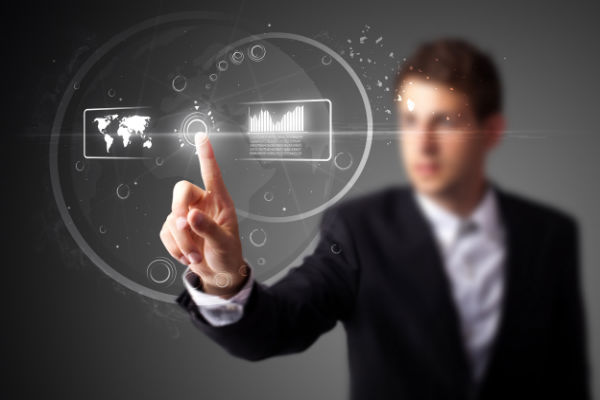 The third annual State of IT research report is here – and it's full of surprising technology stats you'll want to share.
Salesforce Research surveyed over 2,200 CIO's and IT leaders worldwide to reveal how IT is evolving, how high performing IT organisations are mastering digital transformation, and areas where IT teams are investing to drive innovation in 2016 and beyond.
What's clear from the research is that there is a digital revolution going on, and it is shaking up the traditional IT department. Business leaders expect IT to do more with less. And – thanks to the disruptive work of nimble digital start-ups – users expect an experience that is outpacing traditional IT organisations' ability to deliver. This is highlighted specifically by the demand for apps - 79% of IT teams are now building apps for customers, partners or employees.
79% of IT teams are now building apps for customers, partners or employees
With an increased focus on app development, the IT department's remit has grown significantly. Yet most technology budgets have remained the same. This makes it challenging for teams to invest in skills development, which paradoxically becomes more important as the pace of technological change picks up. The skills gap, together with the increased demand in app development, has lead to a shortage in developers.
A new approach is clearly needed. Can IT departments achieve all of this – new apps, new skills, new priorities – with no new budget? Encouragingly the answer, thanks to low-code or no-code platforms, is yes.
A closer look at low-code platforms
In a recent report, Forrester Research defines low-code development platforms as those that enable rapid application delivery with a minimum of hand-coding, and quick setup and deployment, for systems of engagement.
Telstra is a great example of how a traditional IT business can transform itself to resolve the new challenges thrown up by the digital revolution. The Australian telco is using Salesforce for rapid app development within a single low-code platform.
"We can jump into the Salesforce ecosystem, identify capabilities the business needs, and deliver them instantaneously. We have shrunk our development cycles from months to weeks for some applications," said Sundi Balu, CIO, Telstra Global Enterprise & Services.
Telstra has proven that low-code platforms like Salesforce are the way forward for app development. Low-code and no-code platforms empower any employee in any department to create an app to solve a business problem or address a customer need. They are fast and low-cost. In other words, perfect for tight budgets, increased demand, and a lack of traditional developer resources.
Importantly, low-code platforms are typically mobile-first and have built-in security as part of their infrastructure. Throw cloud into the mix, and these platforms tick off all the CIO's priorities in a single, simple system.

Cloud migration becomes the top priority
To leverage the benefits of low-code platforms, companies are committing to cloud migration. The State of IT report finds that cloud migration is listed as the top priority in the next two years, with 70% rating it absolutely critical or very important in the next five to eight years.
Why the cloud? As I've said before, the true value of cloud computing is in the application development layer using PaaS. No longer tied to infrastructure, apps are faster to build and easier to scale.
Cloud is the perfect solution for IT leaders looking to innovate as quickly and securely as possible. With loads of pre-built components, cloud services let you build upon established agile architectures instead of starting from scratch. They free up development time so you can produce high-quality apps as fast as consumers expect them.
But how do you get started if your organisation hasn't gone down the path of low-code cloud development? I would suggest identifying a part of the business where there is high demand for IT innovation and app development – it may be in sales or customer service, for example – and let them become citizen developers using a low-code platform like Salesforce App Cloud.
Once the app is up and running, measure its impact on ROI. Assess what new skills were required to build it. See what you gain in terms of re-use. Armed with your results, you can quickly prove the worth of the low-code platform to gain leadership buy-in and scale the initiative more broadly across your organisation.
Of course, a new type of leader is needed to steer this low-code, cloud-based approach. This is why 60% of companies now employ a Chief Digital Officer – a leadership role that was scarcely heard of 10 years ago. These leaders, whose skills include a mix of IT, marketing and consumer engagement, are switched on to the trends and are committed to keeping pace with digital change.
60% of companies now employ a Chief Digital Officer
Whether your business has a Chief Digital Officer or not, change is still possible. All it takes is a first foray into the low-code digital revolution.
Read the full 2016 State of IT report here.